3 Ways to Spy on Android Phones without any Suspicion
Posted in Android Spy by Julie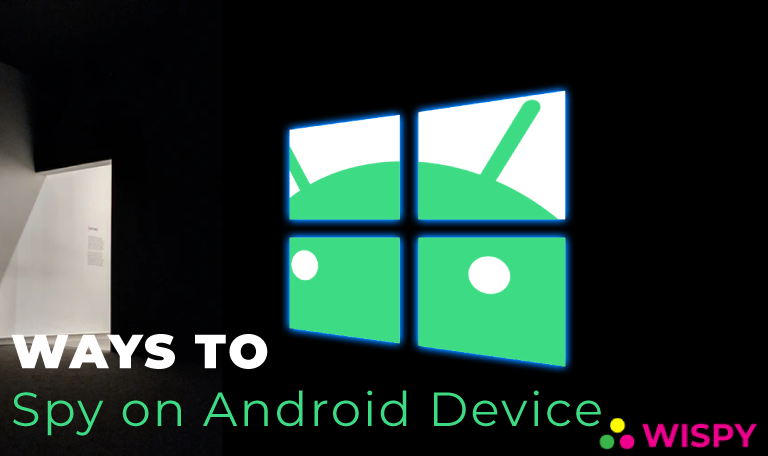 The use of mobile devices is usual these days. Every single person owns a mobile device. From children to adults, we all are addicts to mobile devices. Since the use of cell phones is much regular, no one can guarantee the probability of your kids encountering scams or cyber threats. Parents nowadays take it lightly if their kid uses too much screen.
Well, people aren't always curious about the digital space of kids. Some worries if their spouse is cheating on them and some doubts their employees about leaking the corporate data.
Whether it's for child's safety, business security, or catching a cheating spouse, spying Android devices can help you find the truth about anyone.
Are you curious to spy on someone's Android phone?
Or, are you curious about your child's digital activities on a tablet or cell phone?
Worry no more!
In this article, we are going to reveal the best ways to spy on Android cell phone and tablets.
So, let's begin.
3 Ways to Spy on Android Phones without any Suspicion:
If you look around, you will notice that the majority of people own Android smartphones. According to a recent survey, 2.5 billion people use Android phones and tablets.
Since every other person possesses an Android device, the queries for spying on Android phones and tablets is increasing every day. Humans are social animals, and it seems weird to ask someone about their social life just because of your curiosity.
To help you with anonymous Android spying, here are some golden tricks for you.
1- Wait for the User to Leave the Target Device
2- Talk What is Bothering You:
3- Use Android Spyware:
Let's explore each way.
1. Wait for the User to Leave the Target Device:
Spying someone's Android device is a secret and tricky task. You don't want to get into trouble while spying on someone's phone. To overlook such a situation, you must wait for the right time. You should indeed know the passcode or unlock pattern of your target device. Once you get alone time with your target device, try to open it before the owner comes. Remember that reaching someone's phone without their knowledge is a complicated task. If you get caught, then you might lose the trust of the target user.
So, play safe.
2. Talk What's Bothering You:
There must be something that bothers you due to which you want to secretly spy on Android device of someone. Before you spy someone's phone, try to talk about what is upsetting you to clear your doubts. In most cases, communication solves the doubts and fears running in the mind. So, don't hassle in spying, always try your best to sort out things casually and smoothly.
And if this way doesn't work, then you may spy with the help of Android spyware.
3. Use Android Spyware:
If you are looking for an easy way to spy on Android phones, then using Android spyware is an ultimate option. Most of the apps to spy Android devices offer so many remote monitoring features to help you enjoy advanced cell phone spying.
To save your time, here is a list of top Android monitoring apps in 2021[2022 Updated]:
TheWiSpy
mSpy
CocoSpy
Spyzie
FlexiSpy
Here are some exclusive features of Android spy apps:
Call Recording
SMS Spying
Geofencing
Surround Recording
Social Media Monitoring
App Monitoring
Email Tracking
And many more
Now, let us tell you why people in today's age are too curious to spy.
Why Spying on Android Phones is the Talk of the Town?
The digital world has indeed modified our lives. Though technology has eased so many things, yet there are cons of internet space.
MUST READ: Is it legal to Spy on Android Devices
Take the kid's security, for instance. The online world allows everyone to reach and contact strangers. Not only this, stalking and communicating with appealing personalities also ruins spouse relationship. And above all, businesses face threats and scams through hackers to leak the corporate data of a company.
Such a menace. Isn't it?
Let's see how the internet negatively affects the people around you.
Sexual Predators:
One of the cyber threats that haunt parents is the presence of sexual predators at online platforms. No one can guarantee the intentions of someone talking to your kids. The sex offenders prey on vulnerable kids, including teens and blackmail them for their own pleasure. To save kids from such daunting menace, parents try their best to spy on the online space of their children.
Cyberbullies:
Bullies are everywhere. Kids not only face bullying in school but also receive mean comments via text messages and social media channels. Bullying shatters the self-confidence and self-esteem of children that negatively affects a child's mental health. Parents are familiar with, the concept of, bullying that's why they want to keep eagle eyes on their kids. In today's time, there is no better way to keep track of your child's life than Android spying.
Scams & Threats:
The internet is full of scams. Everyone using the online space can probably encounter cyber threats or scams. Businesses are at risk of getting a scam offer. Companies tricked by scams lose valuable corporate information, thus lose their businesses. The only solution to keep corporate data secure is to monitor the digital activities of your employees.
Adult Content:
No parent wants that kids watch adult content. The internet is an open space without any boundaries. Once you provide your child freedom to surf the internet, you won't know what type of content your child watches. Spying on Android devices help parents to explore the digital space of their kids. Also, with stealth monitoring on Android work phones, employers can keep track of the online activities of their staff. It helps to make sure they are not wasting their time seeing inappropriate things.
Addictive Games:
The concept of addiction is not new. Kids, even adults, develop an obsession with games and other things. Addiction, in any means, is not good. People carry their phones all the time. To find out if your child or employee engages in addictive content, you must spy on Android phones.
Wrapping Up:
As the number of people using Android phones increases, the demand for spying such devices also boosts with time. Today, you can remotely spy on Android phones with the help of spying apps. However, for the installation of Android spyware, you require onetime physical access to your target device.
Android mobile spy apps such as TheWiSpy offers comprehensive mobile spying features to ease cell phone monitoring for you with advanced features. So, are you ready to spy on someone's Android device?