Is it Possible to Track Cell Phone Location for Free?
Posted in Mobile Tracking by admin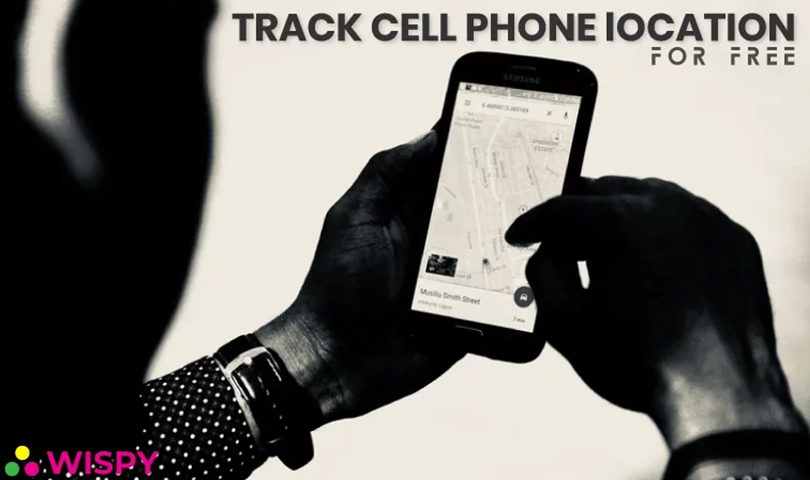 Are you aware of mobile phone tracking?
Or, are you curious to know the GPS location of your teens?
Is your phone stolen or robbed?
Parenting comes with a lot of responsibilities and challenges. Taking care of your kids is easy when they are little but keeping your teens from the potential dangers of society is quite a difficult task.
Where does your kid go?
Is he/she at school?
Why isn't your kid home yet?
These types of questions threaten parents. Children especially teens are most vulnerable to dangers like bullying, blind dating, sexual predators, kidnapping, and many more.
On the other hand, our cell phones contain personal information, and in the case of theft or robbery, keeping mobile data safe is the foremost thing to ensure.
Though there are possible threats, keep in mind that every problem has a solution.
How Cell Phone Tracking Can Help You?
Children get easily trapped in threats due to their vulnerability. Sexual predators, molesters, and harassers actively search frail and defenseless children to prey upon.
Mobile tracking helps parents to:
Track the active GPS location of their children.
Monitor location history and pinpoints, visited by their kids.
Ensure whether their kids are at school or not.
Track if their teens went to any pub, club, bar, etc.
Find out where their kids went after school.
Tracking the GPS location of your child effectively ensures that your kid is at a safe place. Mobile tracking uses the GPS and WiFi features of smart devices and remotely notify parents about the current location of their children.
How to Track Cell Phone Location for Free?
As a parent, you must be anxious about where your kids go and what they do. Or, if someone stole or robbed your mobile, you must start going through nightmares.
Thanks to the advanced technology that has made tracking mobile devices so much easier. Parents can now easily keep their eyes on their teen's active location to make sure they are safe. Also, with technology tracking lost phones is so easy.
Let's discover some of the ways that help you track cell phone locations for free.
1. Google Maps:
Want to track your phone location for free? Try Google Maps.
Google Maps is an amazing app and a chief navigation service available online. Not only you can navigate easily through Google Maps but also find the location of your cell phone.
Incredibly, the app is free of cost and allows users to enjoy multiple built-in features.
Let's take a look at the features of Google Maps:
Location Tracking of the Target Device
Locate One or More Devices at a Time
Highly Accurate Location Tracking Results
Compatibility: The app efficiently works on both Android and iOS, operating systems.
2. Find My Device:
Looking for an app to track your Android phone?
Find My Device is an ultimate tracking app for Android phones and tablets. Google developed and designed this app to locate a lost or stolen device. Nevertheless, Parents can use Find My Device to track the location of their kid's phone. You can monitor or track Android devices for free with this app.
Main Features of Find My Device includes;
Location Tracking
Rings Device Remotely
Live or Active Location Tracking
Compatibility: Find My Device is only compatible with Android phones and tablets.
READ MORE: How To Track a Phone Using IMEI NUMBER TRACKER?
3. Find My Friends:
Just like Google, Apple also has a mobile tracking service for iOS devices.
Find My Friends is a location tracking service developed and designed by Apple Inc. This app is free and enables you to track the live location of your iOS device.
Here are some of the features of Find My Friends:
Fast and Secure Mobile Location Tracking
Only Available on the App Store
One or More Phone Tracking Simultaneously
Compatibility: Find My Friends is only compatible with iOS devices.
4. Where's My Droid:
Where's My Droid, as the name indicates, is another smart app to track Android devices for free. The app is the creation of the house of Alienman Technologies LLC. Where's My Droid app is easy to install and user-friendly.
Let's discover its features:
Easy Navigation
Mobile Tracking
Takes Few Phone Storage
Pro Version Allows You to Take Pictures Using Target Device Camera
Compatibility: Android operating system only.
5. Geo-Tracker:
If you own or want to track an Android device, here is another treat for you.
Geo-Tracker is an app to locate your mobile phone for free. It is available on the Google Play store. Geo-Tracker efficiently tracks mobile phone location with advanced features.
Here is more about the Geo-Tracker app:
Mobile Tracking
Trip Sharing
Speed Monitoring of Cars or Bike
Navigation
Compatibility: Only for Android phones and tablets.
BONUS: TheWiSpy Mobile Tracking App:
Do you want easy mobile tracking?
Well, here is an exclusive solution for you.
TheWiSpy is an excellent mobile tracker app, specifically designed for Android devices. It allows you to track cell phone locations with active features and ensure that your kid's and lost phone data are safe.
The parental control app helps parents to track teens mobile phones and tablets under complete stealth mode and keeps your privacy secure. Its remote access enables you to track phone locations with numbers more easily.
To learn more about TheWiSpy, let's explore its amazing features:
View Location History
Track Live GPS Location
Monitor Location Entry & Exit Time
Track Wi-Fi Based Locations
Locate Visited Addresses
Customize GPS Updates
TheWiSpy mobile phone tracker, is a free and paid app offering affordable monthly and yearly subscriptions. Although there are plenty of free phone tracking tools available in the market, free apps often lack exclusive mobile tracking features. A complete package of any tool comes with a price, and so does TheWiSpy.
Among the whole industry, it is the ultimate mobile tracking app providing the best features to trace mobile locations around the globe.
Concluding Thoughts:
Among various ways to track cell phones, people demand free apps the most. Cost-friendly mobile apps are a great option if you require limited mobile tracking. But if you are seeking a full package to track your mobile devices, go for a premium app like TheWiSpy. So, how do you want to track your phone?