TheWiSpy Review 2022 [Updated] – Is It Worth Buying?
Posted in TheWiSpy alternatives by Julie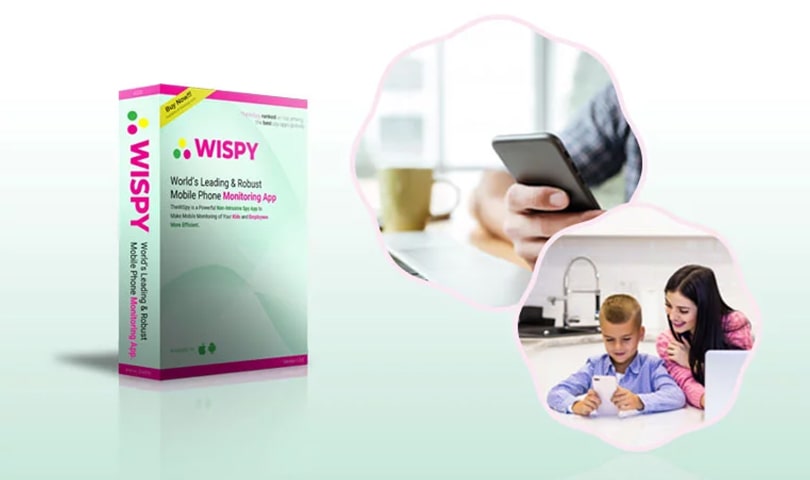 TheWiSpy is Android spyware, launched in 2019 in the spy app market. According to TheWiSpy reviews, Within a short period of 1 year and few days, the app gained a 3.5-star rating on trustpilot.com. The reason behind the popularity is reliable features and affordable pricing.
Are you a tech-savvy parent?
Because, if you are not, then you need TheWiSpy to monitor your kids' online space.
The purpose of mentioning the word tech-savvy here is that many parents get worried over overthinking about the digital and physical security of kids. And such tension leads them to try bogus or scam spy apps that deliver nothing but stress.
For parents, TheWiSpy is an easy mobile monitoring and tracking solution with high-end spying capabilities.
Here, we are going to review TheWiSpy app. Continue reading and take an in-depth look at the robust functionality and features of this fantastic spyware app.
Let's get started.
TheWiSpy Review [Updated] – Is It Worth Buying?
Cyberspace is vast. There is nothing that you can not find on the internet. From extensive information to gaming options, the online world has too much to offer.
But as it is said, "Everything has positive and negative consequences."
The same is the case with technology and the online world.
Kids are becoming cell phone addicts oblivious of the fact that countless cyber dangers can target them. Research shows that 84% of teens own personal smartphones. Furthermore, 90% of teens use social media daily.
TheWiSpy parental control solution emerged as a saviour to empower parents with high-end kids' monitoring and tracking.
Isn't it great to consume technology in a better way?
This TheWiSpy review elaborates everything you need to know about this fantastic spyware app. From functionality to pricing, we are going to mention all in this detailed review of TheWiSpy .
To help you navigate through this TheWiSpy review, here are the essential points;
What Exactly is TheWiSpy App?
How Does TheWiSpy Record Data?
What are the Main Features of TheWiSpy?
Which Devices are Compatible with TheWiSpy?
How to Install TheWiSpy?
Is TheWiSpy Affordable? What is Pricing?
TheWiSpy FAQs
Let's begin!
What Exactly is TheWiSpy App?
TheWiSpy is a leading parental control app that enables you to monitor the digital activities of your kids remotely. You can trace the real-time location of your children with TheWiSpy mobile tracking feature. Moreover, TheWiSpy app lets you control the screen usage of your kids remotely and only with a few clicks.
Unlimited internet and phone access can make kids encounter cyberbullying, catfishing, gambling, pornography and other threats. In TheWiSpy review, we deeply cover that it is designed to control the digital space of kids and so help parents track every online move of their teens and tweens.
How Does TheWiSpy Record Data?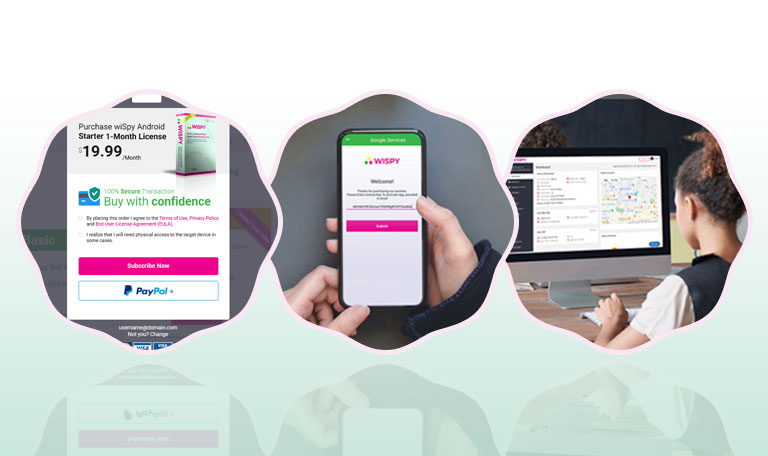 TheWiSpy is a non-intrusive app. Once installed, TheWiSpy integrates with the operating system of the target phone/tablet and runs stealthily in the background. This leading parental control app records every single digital move and transfers the recorded data to the web-based control panel. Parents can monitor the spied details and save the information as evidence to confront kids if they are involved in any unethical activity.
What are the Main Features of TheWiSpy?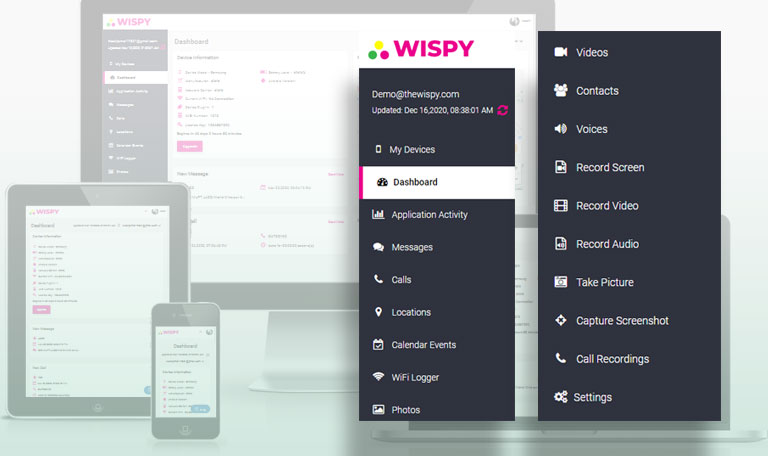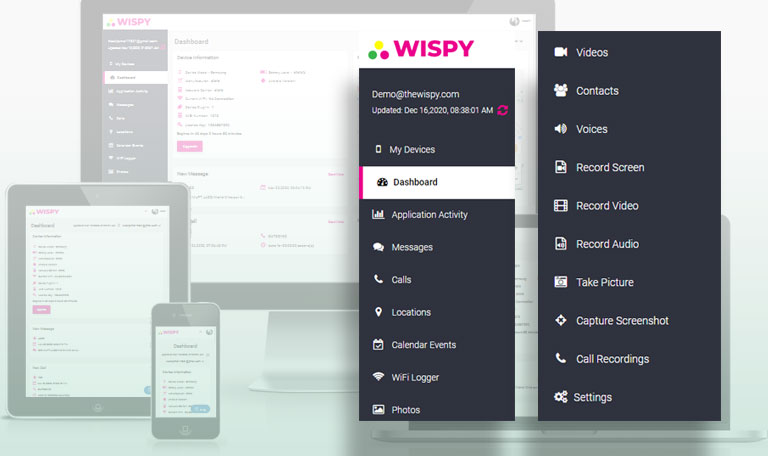 While reading this TheWiSpy review, most of the parents must be thinking about what can they do with such an app.
Well, there are various features that TheWiSpy offers. From location tracking to cell phone monitoring to controlling the digital space, TheWiSpy is your saviour.
Let's have a look at the main features of TheWiSpy and see what you can do with this spyware;
Call Recording:
TheWiSpy offers the ultimate call recording solution to help you listen to all incoming and outgoing phone calls. You can view call duration, contact information, and timestamps of the recorded calls. Parents can detect cyberbullying by listening to the telephonic conversation of kids.
GPS Tracking:
The location-based tracking services of TheWiSpy has its own benefits. Parents can locate kids anytime using this efficient mobile tracker. TheWiSpy helps you track the real-time location and enables you to monitor the location history as well. Moreover, you can track your lost phone with TheWiSpy app.
Text Message Monitoring (SMS Tracker):
SMS tracking or text message monitoring lets you read sent and received SMS messages. You can read text chat and find out if your partner or kid is involved in sexting. Moreover, reading text conversations enable parents to know the double meaning text abbreviations used by their kids with peers or friends.
Surround Recording (spy microphone):
Hearing surround recordings is helpful for worried parents. By listening to the surrounding recordings, you can discover the social circle of your teens. Moreover, using TheWiSpy surround recording feature, parents can get details if their kid sits in a good company or not.
Screenshot Capturing (spy screenshots):
Screenshot capturing is a premium feature of TheWiSpy that lets you capture screenshots of the ongoing activities of the target device. Whenever you see your child using a cell phone excessively, send remote commands and capture the screen without your kids knowing. You can monitor WhatsApp, Facebook, and other apps using this feature.
Geo-Fencing:
TheWiSpy geo-fencing is a top feature for parents. Geofencing, as the name indicates, helps you fence the geographical area. You can create geo-boundaries and mark safe and unsafe zones for kids. TheWiSpy sends instant alerts whenever your child enters or leaves the restricted zones. For instance, you can mark bars and pubs as dangerous zones, and TheWiSpy app will notify you when your child enters such marked localities.
Monitor and Access Installed Apps:
App monitoring feature allows you to track installed apps and discover if your child is using inappropriate apps. Dating apps and gambling games can severely affect kids' mentality. App monitoring enables parents to detect fishy apps and delete them instantly.
Other Features:
TheWiSpy's feature list is extensive enough that it would require a separate article to cover. Despite the features as mentioned above, here is what you can do with TheWiSpy app;
Hack Saved Contacts
View Call Logs
Secretly Record Videos
Record Voice Messages
View Saved Photos
Monitor Calendar Events
View Wi-Fi Logs
Monitor Memos & Reminders
And many others.
Now, let's jump to the compatibility section and see which devices are compatible with TheWiSpy app.
Which Devices are Compatible with TheWiSpy?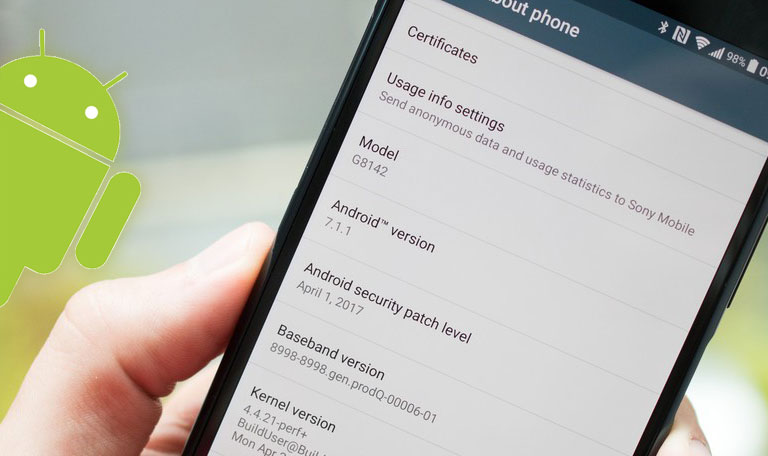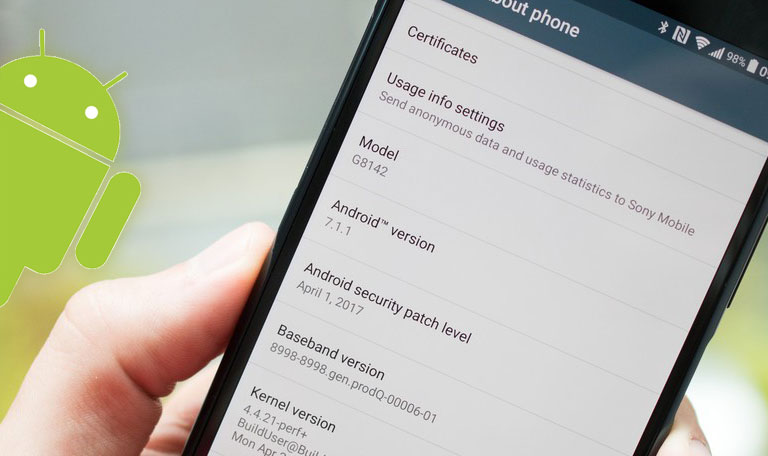 TheWiSpy is an Android monitoring solution that supports the majority of smart devices. Choosing TheWiSpy for your target Android phone/tablet is a smart choice due to its reliability and super functionality.
Devices that run Android OS 4.0 or plus are compatible with TheWiSpy. However, there are some limitations regarding premium features. Also, TheWiSpy requires rooting of the target device to avail specific premium features.
How to Install TheWiSpy?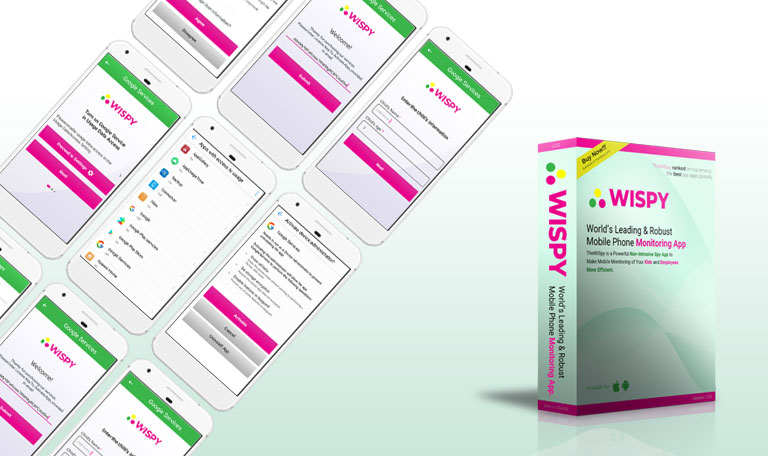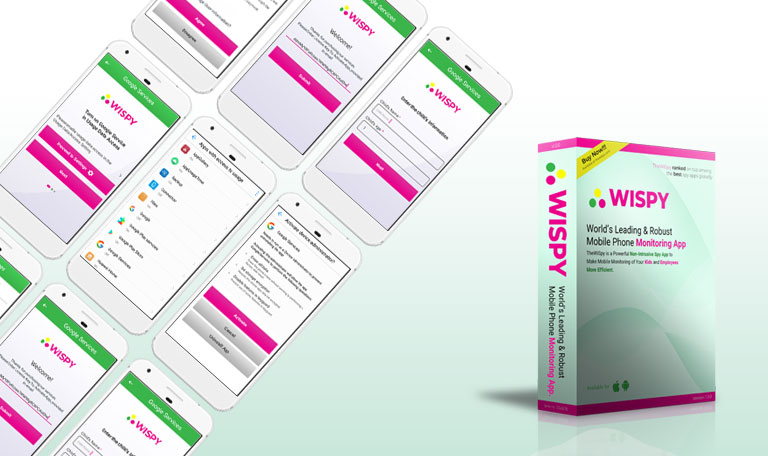 Installing TheWiSpy app is super easy. You need a few minutes with your target device to install TheWiSpy spyware on it. But before you start the installation process, make sure to disable Google Play Protect from the target device.
Follow these steps to disable Google Play Protect;
Unlock your target device.
Launch Play Store.
Tap on Security.
Open Google Play Protect.
Toggle off Scan Device for Security Threats.
Note that TheWiSpy installation requires physical access. If you find any spyware that claims remote installation, don't trust it as only scam spy apps offer such tricks.
Now let's get to the installation process. Here is a step-wise guide to getting started with TheWiSpy.
Step 1: Purchase TheWiSpy License:
First, you need TheWiSpy subscription to avail its unique mobile monitoring features.
For that, follow these steps;
Go to www.thewispy.com/pricing
Choose a suitable subscription plan. Sign up by entering your email ID and password and purchase the license.
You will receive an official email containing your login credentials along with a download URL and license key. Keep it secure; you'll need such details in the further steps.
Now, let's head to the installation process. Keep your target device in your possession because you will require to download it manually.
Step 2: Set Up TheWiSpy On Your Target Phone:
Before you proceed with the installation, here is a little something you need to do.
Open "Settings" from your target Android device.
Tap on "Lock Screen & Security."
Enable "Unknown Sources."
Now, follow these steps to install TheWiSpy;
Open the browser of your target device.
Enter the download link you received via TheWiSpy email.
Download the APK file.
Once downloaded, tap on install and then tap the app to open it.
Agree to the privacy policy and EULA.
Now, you need to enter the license key you got from the very first email.
Enter the child's name and proceed to set up the process.
You will be asked to allow specific permissions, allow all to continue.
In the end, the spyware will ask you to hide the app icon. If you want stealth monitoring, hide the app icon.
Congratulations, you've set up TheWiSpy app on your target device.
Step 3: Access TheWiSpy Dashboard:
Now is the best part that is remote monitoring. Access TheWiSpy dashboard by login in through the credentials provided you by TWS. Once logged in, the dashboard will preview you a menu of all features of TheWiSpy app. Choose the feature from the sidebar menu and enjoy remote monitoring.
You can also send remote commands for secret video recording and screenshot capturing etc., via an online control panel.
Isn't it incredible to control the screen usage of kids remotely?
Is TheWiSpy Affordable? What is Pricing?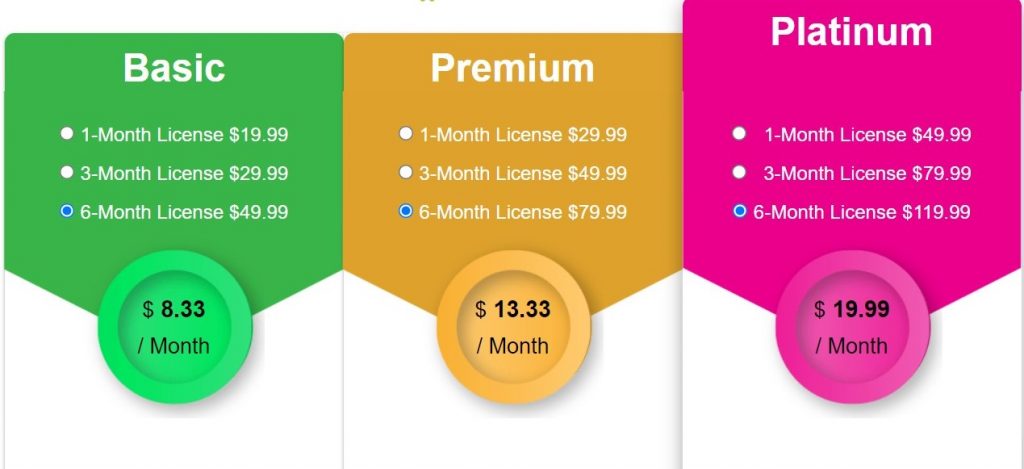 TheWiSpy is a robust yet affordable spy app in the online market.
Let's check its credibility by looking at the pricing lists.
TheWiSpy Basic Package:
1-Month Subscription: $19.99
3-Month Subscription: $29.99
6-Month Subscription: $49.99
TheWiSpy Premium Package:
1-Month Subscription: $29.99
3-Month Subscription: $49.99
6-Month Subscription: $79.99
TheWiSpy Platinum Package:
1-Month Subscription: $49.99
3-Month Subscription: $79.99
6-Month Subscription: $119.99
TheWiSpy FAQs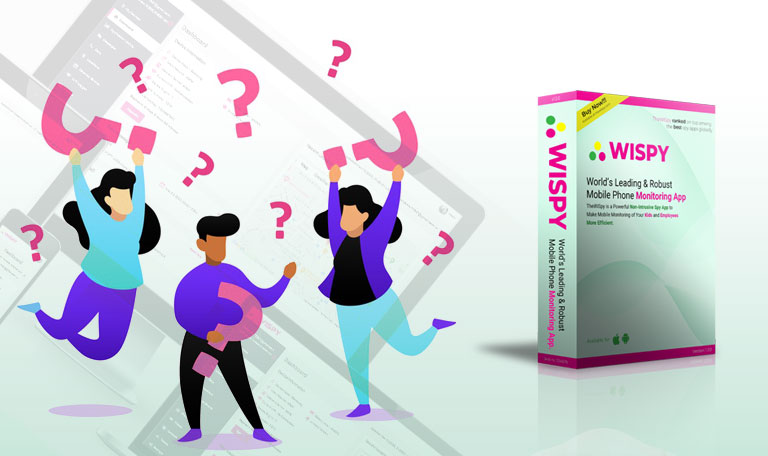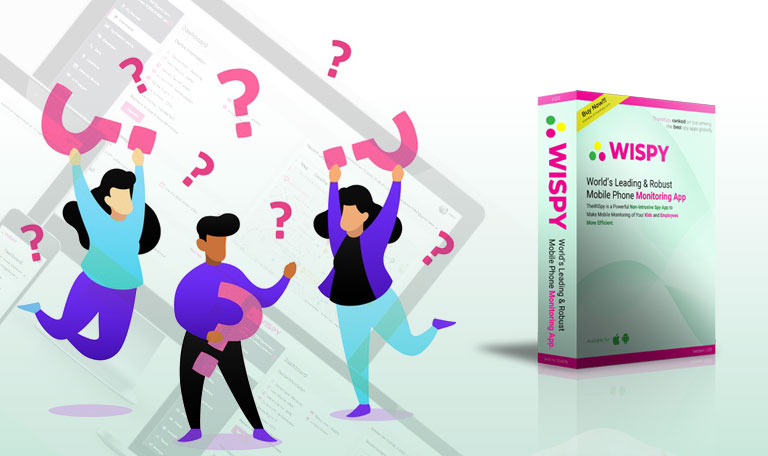 Is TheWiSpy User-Friendly?
Yes. TheWiSpy offers a user-centric installation process along with an easy-to-use dashboard. You do not need to have any technical knowledge to get started with TheWiSpy app.
Is TheWiSpy Legal?
TheWiSpy is a legal parental control app. Although if you want to restrict or monitor your kids' digital space, you need to inform them about such spying intentions. Moreover, watching anyone older than 18 years is not legal if the target user is unaware of the spying actions.
Does TheWiSpy Require Rooting?
Partially yea. Some premium features demand rooting of the Android target device. Majority of TheWISpy features work well without rooting.
Can You Install TheWiSpy Remotely?
No. to install TheWiSpy on your target device, you must access it physically. Remember that, no spying app offers remote installation nor does TheWiSpy.
How Long Does It Take To Install TheWiSpy?
It takes less than 5-minutes to install TheWiSpy app. The installation process is simple and user-friendly.
Verdict – TheWiSpy Review:
The demand for TheWiSpy parental control is booming surprisingly. With a significant number of satisfied customers, spyware is emerging with more advanced monitoring and tracking features.
We hope that in this TheWiSpy review, we explained everything to you regarding this powerful parental control app. Stay safe and keep your kids secure with advanced mobile monitoring.