How to Tell If Your Phone Has a Spyware Installed In It? Tips to Detect Spyware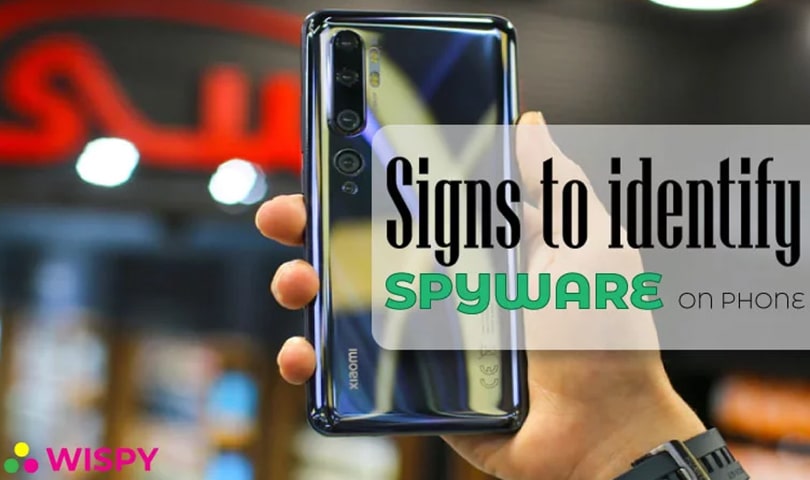 Today, cell phones are as essential as our car keys or wallet. We carry our phones everywhere we go. Smart devices are like journals or diaries holding details about our personal lives. People around us are always curious to know about our lives. Some may ask about your routine activities, and others try to intrude in your life using spyware software.
There are multiple reasons that make someone spy on you. Parents want to spy on their kids to make sure they are secure in the outside world. Spouses spy on each other in the case of infidelity. Business rival spy to get corporate details from their competitors.
Spying on someone is never justified unless you have a legitimate reason.
You must be thinking of how to track cell phone legally and can spying can be legal?
Well, if your kids are underage, and you worry about their digital space, you can spy on them. If you are a business owner and have mentioned the terms of employee surveillance in the contract letter of your employees, then it is legal to monitor them. Remember that spouse monitoring is not legitimate. Also, spying on an adult without his/her consent is illegitimate, and if you do so, it can cause you a penalty.
In this article, we are going to tell you some tricks that will help you know detect spyware if there is someone keeping eyes on you using a spyware tool.
What is Spyware?
A spyware tool is software that, when installed in the target device, enables people to monitor the digital activities of the target phone or tablet. With the spyware app, people can remotely view all the mobile and tablet screens without any suspicion.
For instance, an Android spyware monitor:
Call Logs
Call Recordings
Text Messages (SMS or IMs Messages)
Saved Contacts
GPS Location
Multimedia
Surround Recordings
Web Browsing History
WiFi Logs
And many more
Yes, all these digital activities can be easily monitored by someone if your mobile phone or tablet has spyware installed in it.
Now, let's reveal how you can identify the presence of a mobile spy app in your device.
Read Also: Can I Remotely Spy on Android Phone?
Detect Spyware on Mobile – How to Know a Spyware Installed In Phone?
Mobile spy apps work in stealth mode; that is why it is quite difficult to tell whether your phone or tablet has spyware installed in it or not. Although, the detection of spyware software can be done by digital forensics experts, for that you need legal permissions.
However, you can detect spyware by observing some signs that can indicate whether your cell phone has spyware in it.
So, let's take a look at it.
Have Your Ever Hand Over Your Phone to a Stranger for Even a While?
Physical access to your phone can become a golden chance for someone to install spyware in it. We usually hand over our phone while multitasking or going to the restroom, without knowing that the particular person can snoop into our device. Mobile spyware apps instantly get installed in the target device.
Advanced cell phone spy apps take less than 2 minutes to set up in the target phone or tablet. So, whenever you give your phone to someone, make sure you secure your mobile with a pin or password. If you notice any unusual activity on your phone, take legal action against the perpetrator.
Cell Phone Consuming Too Much Battery?
The Cell phone spy apps run in the background of the target device, thus consuming more battery than the usual. Most of the Cell phone spyware records all your digital activities and sends it to a web-based control panel. As a result, the phone battery gets drained.
If you find an extremely high rate of battery drainage or deteriorated battery life, there would be a chance that your phone is running a spy software. You can get your battery life tested from mobile technicians, or you can try different batteries to make sure that whether the fault is in your phone battery or there is a spyware app running in your phone.
Noticing High Data Usage?
Mobile spy apps interact with your phone's operating system and record and upload your mobile activities. While uploading the cell phone recorded information, the spyware uses mobile data to send all the recorded files to the control panel. Cheap spyware apps use too much internet data to operate, while reputable spy software is lightweight and consume fewer data. However, only option to detect spyware on mobile device is to notice the change in the rate of data usage, there might be a spyware tool in your device.
Experienced Sudden Reboot?
A sudden or unexpected reboot might be the sign that someone has unauthorized access to your mobile phone or tablet. If you experience an abrupt reboot, then there is a chance that your device is under control and someone has rebooted it remotely.
Encountered Signs of Digital Activities while Cell Phone is on Standby Mode?
On standby mode, we often get calls, alarm, or text messages notifications. But apart from these, if you observe any other activity including; sounds, turned on-screen, bells, etc. then consider it as a red flag. Phone spy apps interfere with the operating system of the target device and fetch data from your phone to send it to the dashboard. Unexpected activities on standby mode is clearly a sign of running a mobile spy app.
Ever Heard Peculiar Sounds During Phone Calls?
Today, mobile network signals are pretty strong. When we call someone, we hear an uninterrupted voice. But, whenever your phone is getting tapped, you will hear strange sounds in the background of the call. Note that, interrupting noises is the main sign that someone is recording your phone call. Beware of it.
Received Unexpected Text Message?
Have you ever received a weird text message containing a pattern of symbols, characters, or numbers?
Well, such messages indicate that the particular device is running something fishy in it, probably a spy app. Mobile spyware often sends such encoded text messages in order to make sure the data is sent to the control panel. So, if you have received one, immediately look for a solution to remove the spy software from your device.
Phone Takes too Much Time to Shut Down?
A cell phone with spy software transmits data from the target phone to the control panel. As the spyware tool runs in the background of the mobile phone, it takes a while to shut down the device. Mobile phones with spy apps installed in it, take much more time than usual to turn off.
It Takes Too Much Time to Load Things?
Modern cell phones operate advanced technology and have the capability to run multiple apps in a single time. The existence of a spyware app can affect the loading speed of other mobile apps, so detect spyware on phone easily. As spyware apps are in continuous interaction with the running OS, it may slow down the loading speed of your device.
Your Phone Gets Hot When You Use it?
No matter if you are using your phone or it is on standby mode, the spyware app keeps running. This is the reason why mobile phones with installed spy apps get hot. If your phone battery is in good condition, then the increased temperature of your phone is a clear sign of working spyware app.
If you find any of these signs in your mobile device, then don't wait and take immediate action to remove spy app. In most of the cases, the victim is unable to detect spyware on phone or is unaware of the fact that he/she is being monitored.
Wrapping Up:
Cell phone spying has become a usual activity because no one wants to compromise the security of their loved ones or businesses due to the increased rate of cyber threats. But meanwhile stalking someone without their consent is also an illegal action. And to avoid someone breaching your privacy, you must know if your cell phone has a spyware app installed in it or not.
We have discussed some effective signs to tell if your smartphone runs spyware software or not. If you find one, we recommend you uninstall it ASAP.
We hope that this article helps you detect the presence of spy apps on your phone.
Stay safe and keep your digital space secure.