mSpy Review 2022 [Updated] – Everything You Need to Know About mSpy Parental Control App
Posted in TheWiSpy alternatives by admin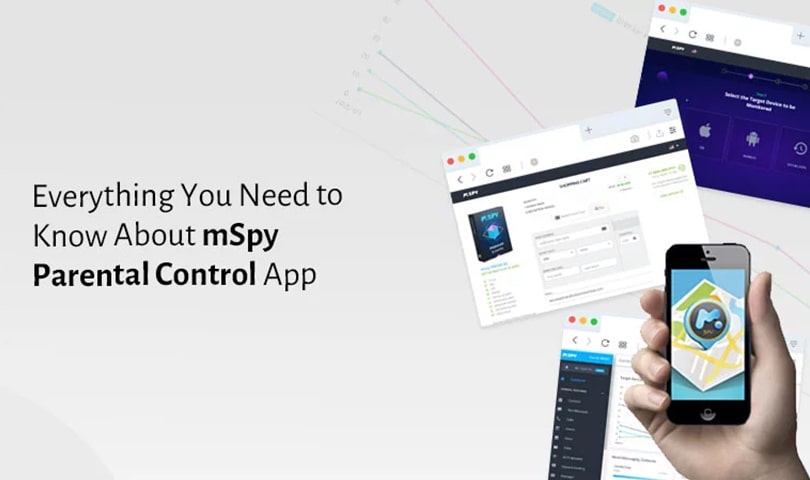 There are a lot of parental monitoring software available in the online market nowadays. The internet access is now unlimited. And with mobile phone addiction among teens, it becomes common for kids to surf through the online world.
The exposure to the internet space makes parents worried about the cybersecurity of their kids.
Internet dangers are uncountable. And kids can quickly encounter bullying, catfishing, gambling, etc., with unsupervised internet sessions. Due to such a reason, parents around the world utilize parental control tools.
Today, we are going to review the mSpy parental control app. In this review of mSpy, we are going to share everything you need to know about the mSpy app.
You can navigate this mSpy review by the following points;
What is mSpy?
How mSpy Works?
Which Operating Systems are Supported by mSpy?
What are the Key Features of mSpy?
How to Install mSpy?
How Much mSpy Costs?
So, let's get started mSpy Parental Control App Review 2022
What is mSpy?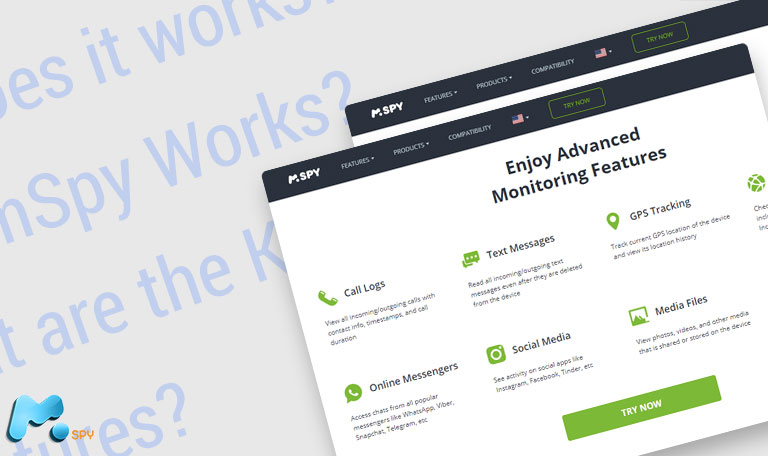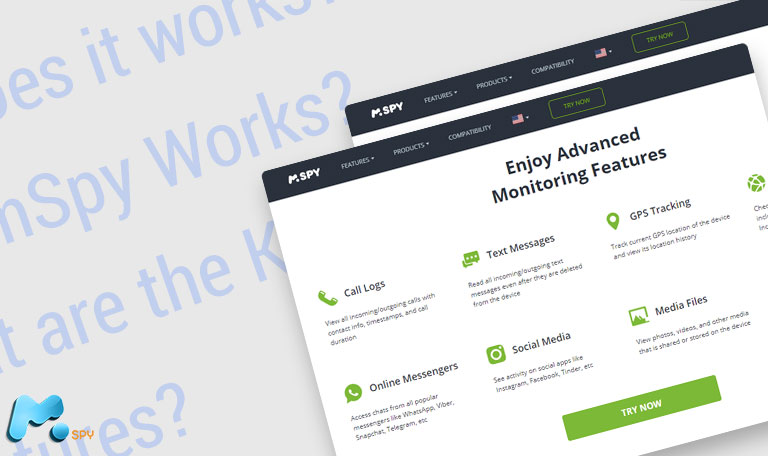 mSpy is parental monitoring software that enables parents to monitor and track the online activities of their teens and tweens. The online space can expose kids to sexual harassers, fake friends, bullies, and other cyber predators. Using mSpy, you can view social media activities, check saved contacts, track GPS location, and monitor screen usage of your kids' devices.
mSpy app was launched in 2010, and today, it is the most reputable and secure parental control app. Parents can leave their concerns and worries to mSpy and let this advanced parental control app track their kids' digital footprints.
How mSpy Works?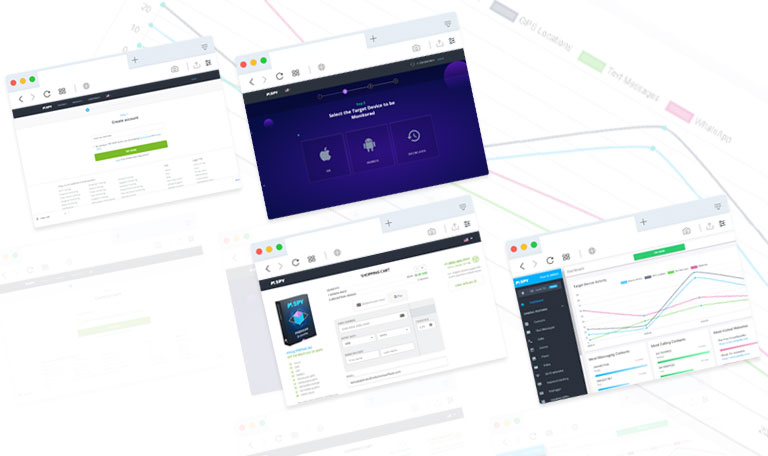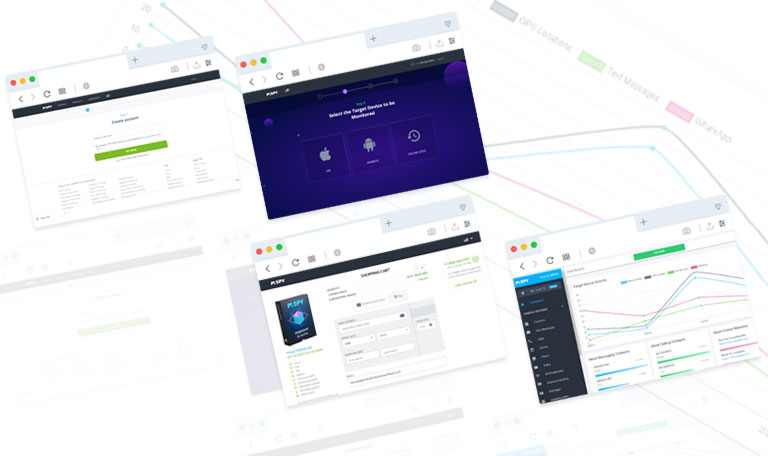 mSpy parental control solution is a hidden app that incorporates the operating system of the target phone or tablet. The app interferes with the digital activities at the back-end. It fetches all the data from the target smart device. mSpy then uploads the recorded details on an online dashboard.
Using mSpy, you don't need to ask your kids to hand over their phones to you. Instead, you can monitor the smart devices of your children remotely. However, the mSpy installation process demands physical access to the target device.
Which Operating Systems are Supported by mSpy?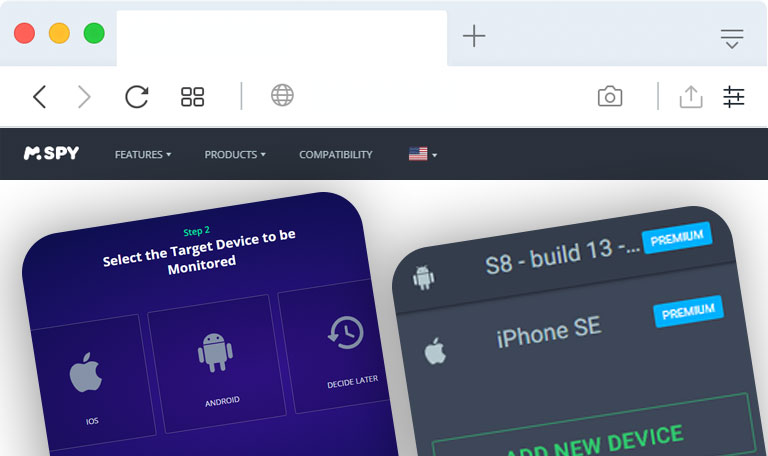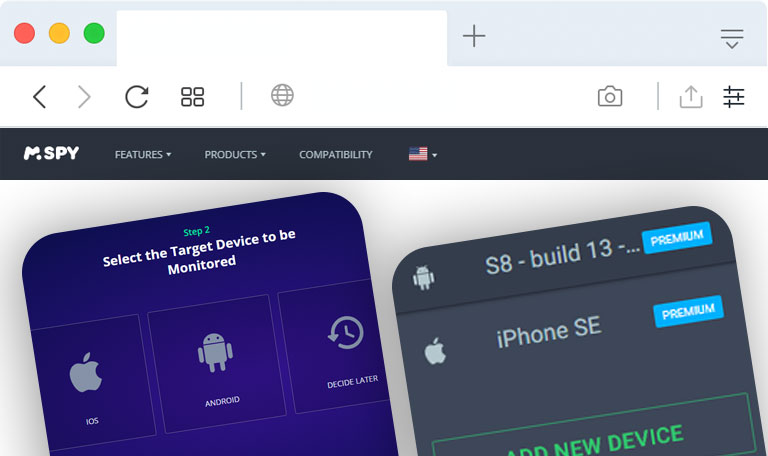 mSpy is a versatile app compatible with Android and iOS devices.
The following section of this mSpy review will help you find out the supported OS versions of mSpy.
mSpy Android Compatibility:
mSpy supports all the Android devices that run Android OS 4+.
You can monitor instant messenger chats only if the target Android device is rooted.
Except for IMs chat monitoring, all other features function great on non-rooted Android devices.
How to Determine Your Device Android Version?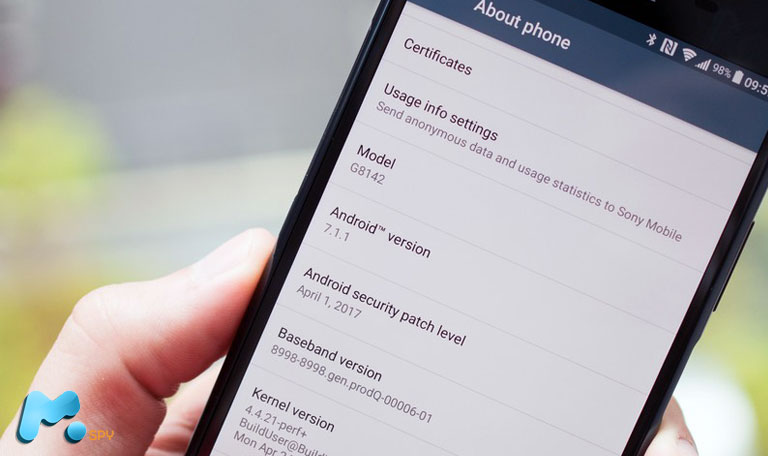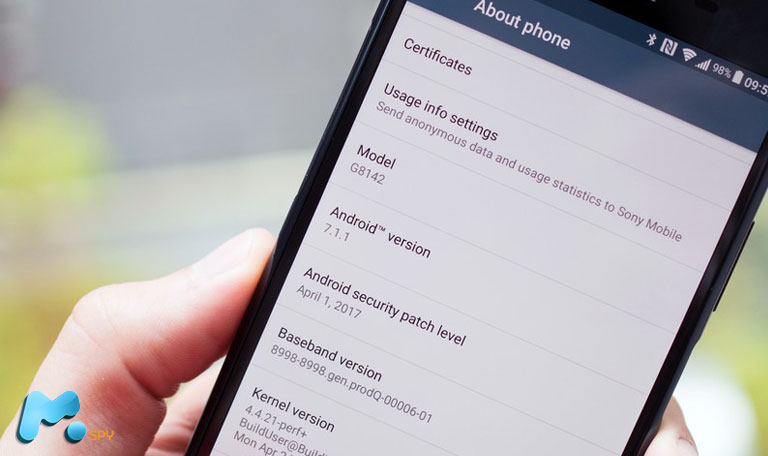 Follow these steps to determine which OS version operates your Android device;
Unlock your phone and tap on "Settings."
Scroll down and open "About Phone."
You will see the OS version of your device under the Android section.
mSpy iOS Compatibility:
According to research, mSpy supports Apple devices that operate on iOS 7 – 9.1.
We found that mSpy works on both jailbreak and non-jailbreak iOS devices.
mSpy Jailbroken Device Compatible Features:
Read instant messenger chats
Geo-fence localities
Track real-time location
Read text messages
Monitor calls
Monitor browsing history
View contact list
Monitor installed apps
Device wipe out
And many more.
mSpy Non-Jailbreak Device Compatible Features:
Read text messages
Monitor calls
View browsing history
Monitor WhatsApp chats
Monitor installed apps
How to Determine Your Device iOS Version?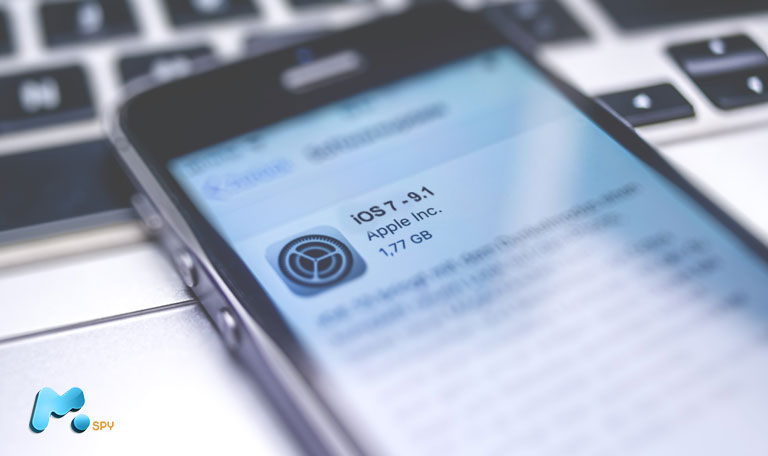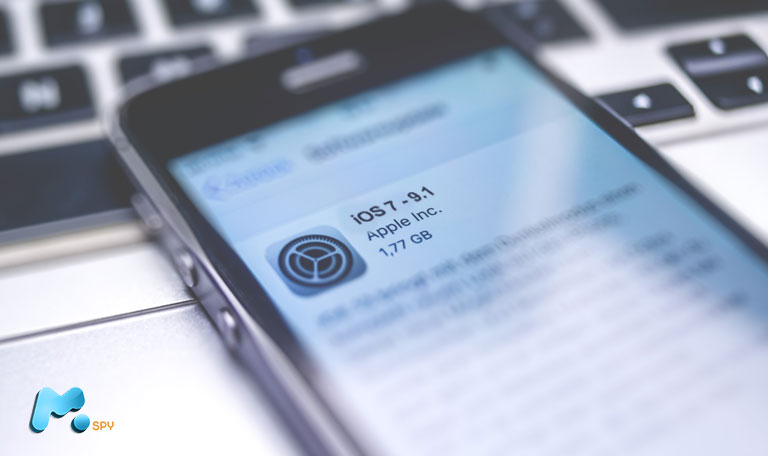 Follow these steps to determine which OS operates your iOS device;
Open "Settings" from your device.
From the "Settings" menu, tap on "General."
Under the "General," open "About."
You will see the version number in front of the "Software Version" option.
What are the Key Features of mSpy?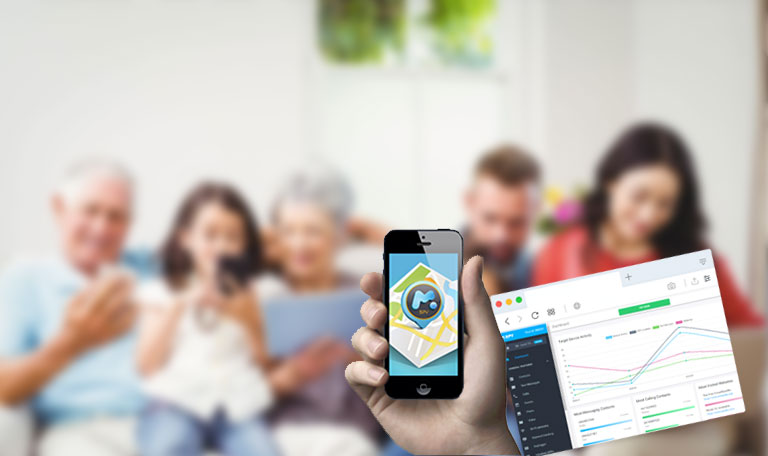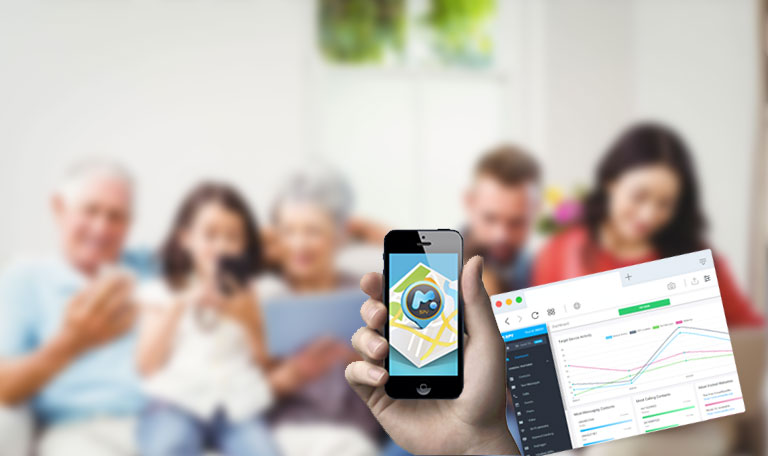 mSpy offers diverse parental monitoring and control features to provide parents with complete access to their kids' smart devices. You can check the mSpy app's live demo anytime from their official website.
Here are the key features of the mSpy app that make this parental control app stand tall in the online market.
Monitor & Restrict Calls
Read Instant Messenger's Chats
Track GPS Location
Geo-fence Localities
Monitor & Block Apps
View Multimedia Files
Track Emails
Monitor Browsing History
mSpy also offers other parental control features, including contact details, call logs history, calendar activities, and many more.
How to Install mSpy?
mSpy installation process is different for Android and iOS devices. However, the first step is the same for both.
Here are three necessary steps to install mSpy on your target device.
Register with mSpy
Install mSpy in your target device
Open mSpy dashboard and start monitoring
Let's dig in more and see the details of each step.
1- mSpy Registration: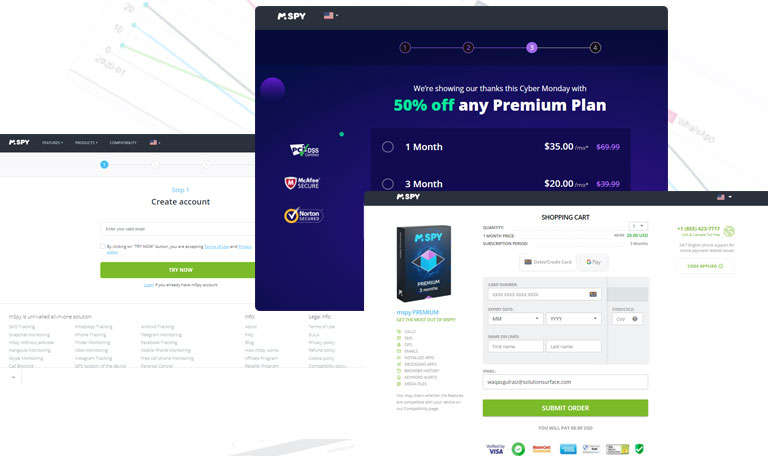 Getting registered is the very first step. To register with mSpy, you need to go to their official website and sign up by providing your email address. The service provider may ask you to put your target device's details like phone/tablet model and OS version.
Once you get registered, choose the subscription plan that suits you best.
The minute you pick a suitable plan, you will be taken to the payment page.
Pay for your subscription, and your registration step is complete.
Upon mSpy registration, the service provider will send you an official confirmation email containing your login credentials and installation URL.
Sign in to your account and select the OS and device type of your target phone or tablet.
Now, let's hop to the next step that is mSpy Installation.
2- mSpy Installation:
Setting up mSpy on your target device is an easy step. Although you need to follow different methods for installing mSpy on Android and iOS devices.
mSpy Installation for Android: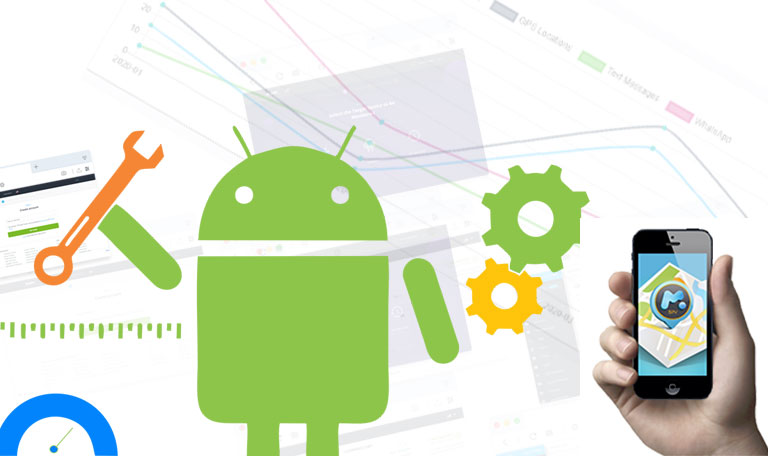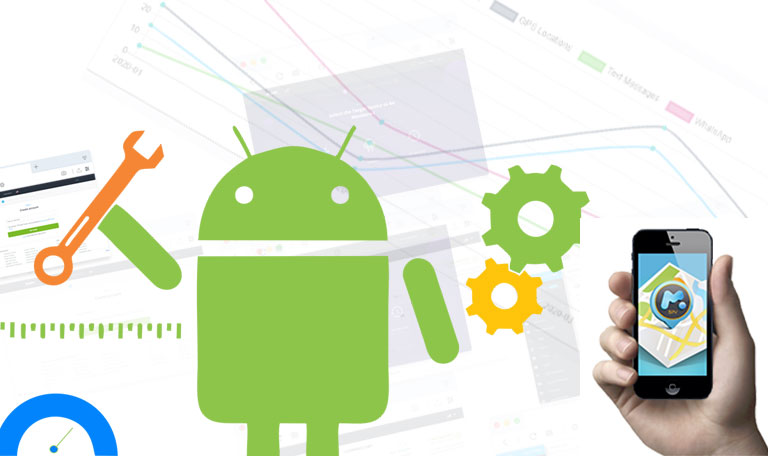 Following the registration process, if you selected Android as the target device, you will be redirected to the setup guide page for Android mSpy installation.
Fill up the name and age of your target user.
Pick the model of your target device.
Now, access your target device physically and disable Play Protect. Follow Menu Option > Play Protect > Settings option > Scan device for the security threats (Disable).
Now, it's time to download the mSpy apk file on your target phone.
Open the browser from your target device.
Enter the installation URL, received via mSpy email, to the address bar.
Download the file.
The next step is simple.
Once you download the mSpy apk file, tap the app icon and configure the app by the following steps;
Accept the license agreement.
Allow all permissions.
Tap complete installation.
Want to monitor an iOS device with mSpy?
Read the next section.
mSpy Installation for iOS Devices: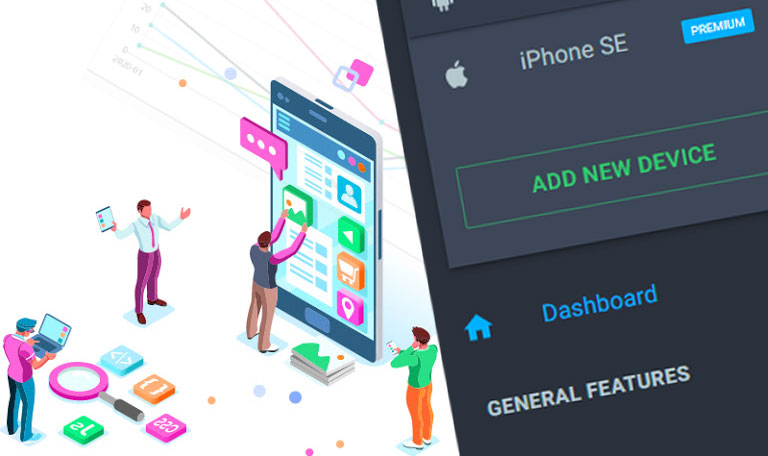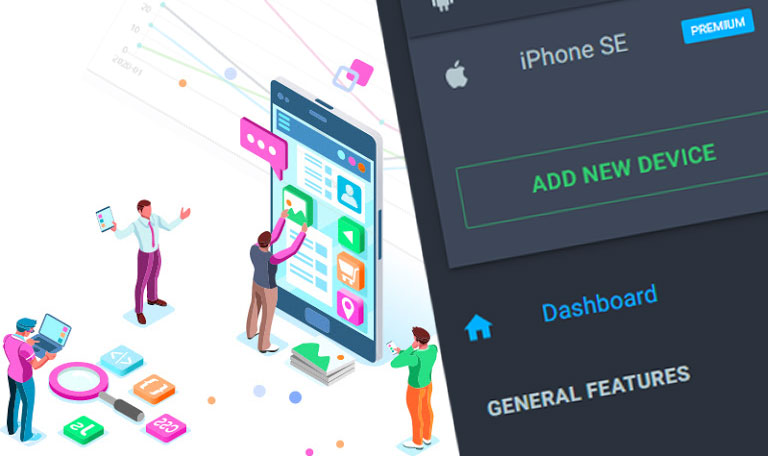 Installing mSpy on your target iOS device only requires the iCloud credentials of the target device. You don't get to access target device unless two-factor authentication is enabled. If it is so, then you have to access your target iOS device and disable it. Ensure the iCloud backup is enabled, and you are all set to monitor iOS devices with mSpy.
3- Start Monitoring with mSpy App: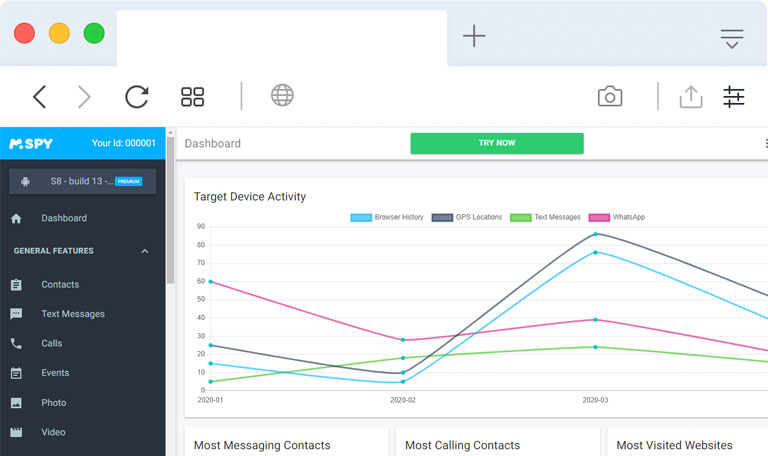 The minute you set up the mSpy app on your target phone/tablet, you are all ready to start monitoring. Just log in to the mSpy dashboard using the credentials provided to you through the official email upon registration.
Once you access the mSpy control panel, you can start monitoring everything happening on your kids' phone remotely. Select the feature from the sidebar menu and explore your child's online space without any suspicion.
How Much mSpy Costs?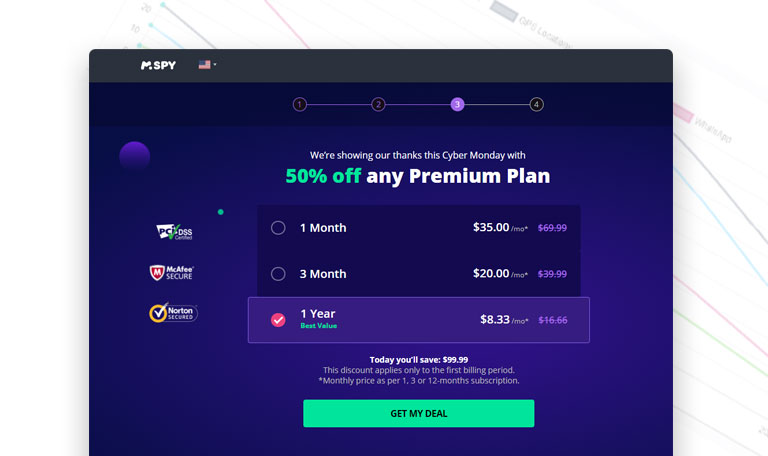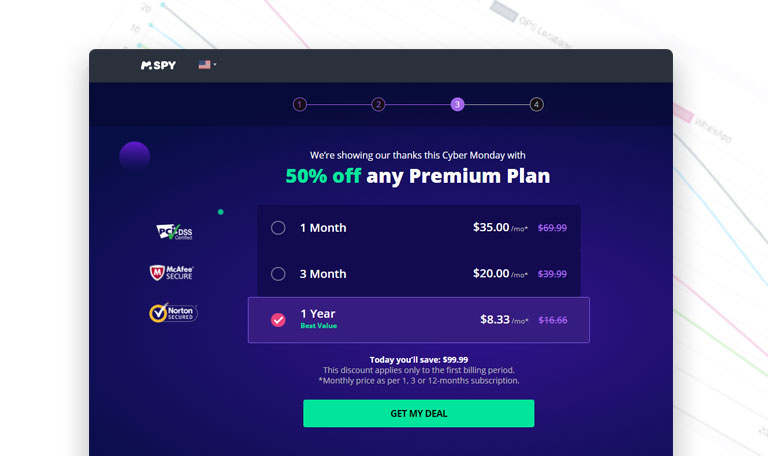 mSpy app comes with three subscription packages;
Basic Subscription Plan:
1 Month – $ 29.99
3 Months – $ 59.99
6 Months – $ 69.99
12 Months – $ 99.99
Premium Subscription Plan:
1 Month – $ 69.99
3 Months – $ 119.99
6 Months – $ 149.99
12 Months – $ 199.99
Family Kit:
A family kit subscription of mSpy enables you to monitor more than one device at a time. You can request a family kit to mSpy and get a pricing quote accordingly.
mSpy Review – The Final Words:
mSpy is quite a reputable app in the spy app market. With great features and a handy control panel, mSpy is popular among parental communities around the world. The one thing about mSpy that might disturb you is that some features are only functional on rotted or jailbroken devices.
Otherwise, the app is a ready-made solution to control your kids' online space. We hope that this mSpy review will provide you enough information about this fantastic parental control tool.