MobiStealth Review 2022 [Updated] – Things You Should Know Before Buying
Posted in TheWiSpy alternatives by Julie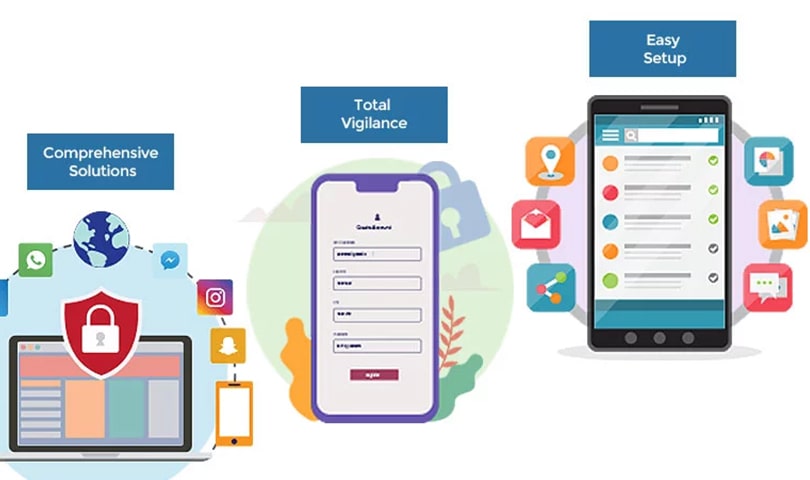 Mobistealth is a renowned brand for providing advanced tools to monitor and track electronic devices. Yes, we used the term electronic devices to extend the category. Because MobiStealth spyware not only helps you monitor mobile devices, but it is efficient in tracking computer activities as well.
As per the app usage behaviour stats, 858 million downloads of gaming apps were observed during the lockdown period of 2021.
Isn't it shocking?
The use of spyware apps has increased during the global pandemic. It is challenging for people to choose the right one to ensure the digital and physical security of their family and peers.
Today, we are going to review MobiStealth to explore what makes this app stand out in the crowd.
So, let's start.
MobiStealth Review 2022 – Things You Should Know Before Buying:
With many spy apps available online, you must be wondering why MobiStealth?
Having several options makes us confused and curious at the same time.
As per TrustPilot, MobiStealth reviews showed that the app attained a 3.8-star rating. Most of the customer reviews of MobiStealth are by parents, recommending this top-notch app for its advanced monitoring tools.
Here are the essential points to help you through the complete MobiStealth review. Instead of reading everything, you can navigate the point you want to know;
What Makes MobiStealth a Powerful Spyware App?
MobiStealth Functionality
MobiStealth Compatibility
Features of MobiStealth
How to Install MobiStealth?
How Much MobiStealth Costs?
Let's dive in a little deeper and explore in-depth details of the MobiStealth app review.
What Makes MobiStealth a Powerful Spyware App?
MobiStealth is a powerful tool to monitor all digital devices. The spyware excels in providing computer monitoring along with Android and iOS tracking. Many other monitoring apps, including mSpy, TheWiSpy CocoSpy, only offer iOS and Android monitoring.
The best thing about MobiStealth is that it offers complete spying tools to control and monitor the digital devices, whether it is a mobile phone, tablet, or a desktop computer.
MobiStealth Functionality (How it Works):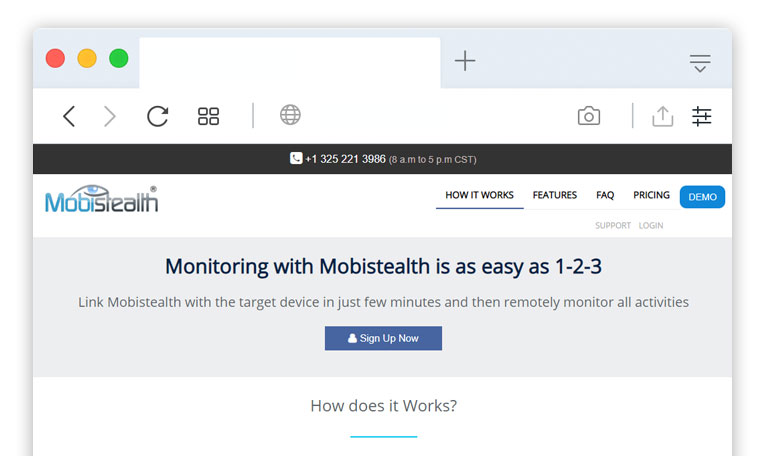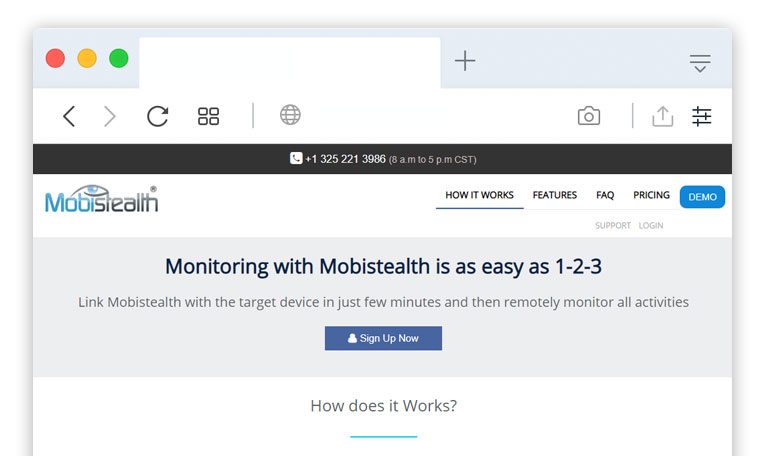 The phenomenon behind every spy app functionality is to imitate all the ongoing digital activities of the target device. MobiStealth works on the same principle.
The app fetches the digital footprints and transfers the recorded information to a web-based control panel. The end-user is provided with the control panel access. From saved photos to online social media activities, MobiStealth is capable of recording everything.
Note that physical access to the device, you wish to monitor, is necessary to install the spyware on it. Remote installation is not what MobiStealth claims. In fact, you can not download any spy app without accessing the target phone or tablet physically.
MobiStealth Compatibility: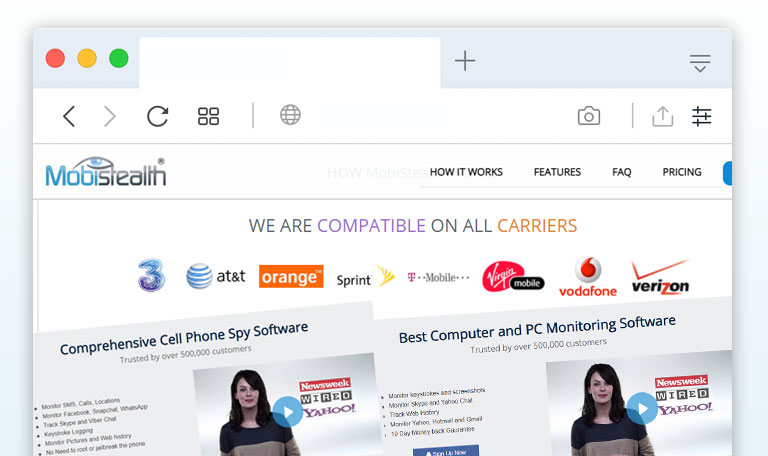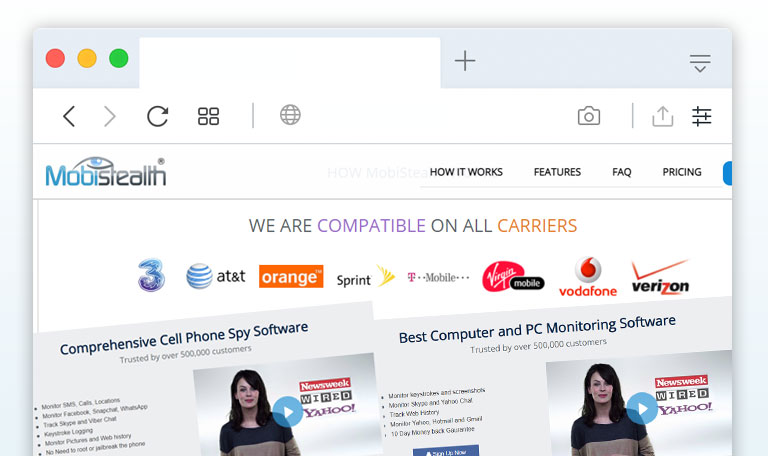 One of the reasons for MobiStealth spyware fame is that it supports a range of smart devices, including mobile phones, tablets, and personal computers. MobiStealth is an elite tracking and monitoring app that works perfectly on rooted/unrooted and jailbroken/non-jailbroken devices.
Let's have a look at the operating systems supported by MobiStealth.
Android OS: 2.3 and above.
Apple iOS: All Jailbroken iOS versions except for iOS 10 (non-jailbreak).
Blackberry: All OS except 10.
Symbian/Nokia: Symbian 3 & Nokia Series 60.
Windows: XP, Vista, 7, 8, and 10.
macOS: X 10.6 and above.
There is no spy app available except for MobiStealth that offers such strong compatibility with so many digital devices. We must say that compatibility-wise, this app deserves to be in the 10 top spy apps for cell phone list.
Features of MobiStealth: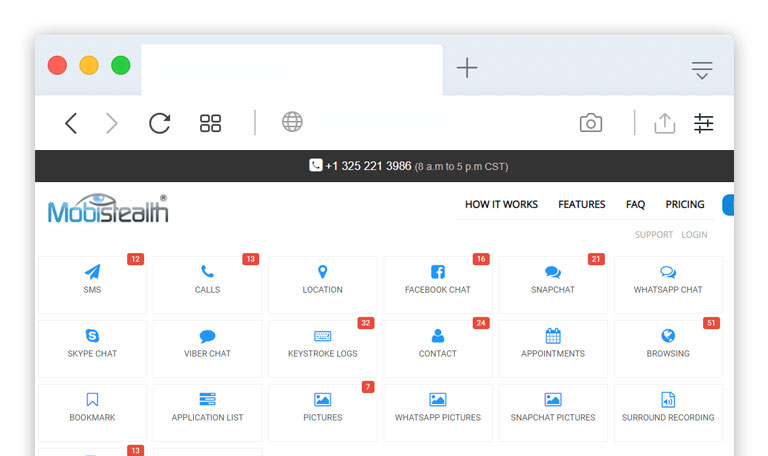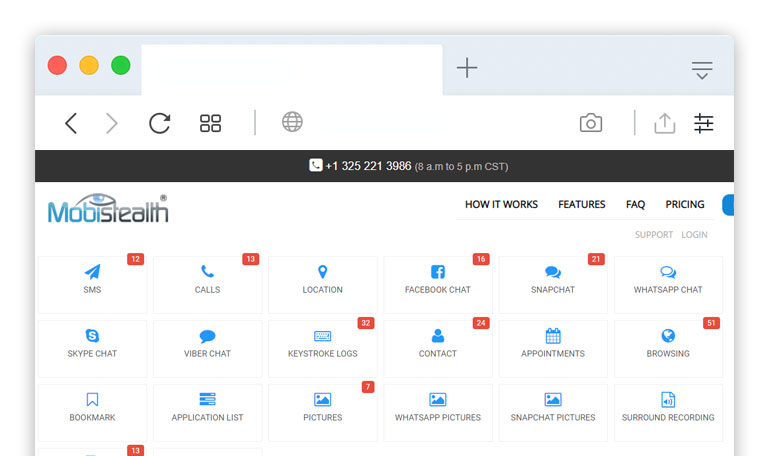 Growing cyber threats can evoke real-life dangers. The internet world enables us to connect with anyone we want. But still, you can't guarantee if your online best friend is real or just an online predator catfishing you. To help people avoid cyber dangers, mobile monitoring apps, like MobiStealth, come to rescue.
Let's have a look at the fantastic tracking and monitoring features of the MobiStealth app.
Call Recording – Listen to all inbound & outbound calls.
SMS Monitoring – Read sent, received, draft text messages.
Call History Tracking – Monitor call duration, contact details, and timestamps.
Surround Recording – Listen to surround noises with a remote active mic.
Multimedia Monitoring – View photos, watch saved videos, hear audio recordings.
Contacts Tracking – Monitor contact information including; names, number, etc.
Gmail Logging – Monitor, sent, received, and draft emails along with sender/recipient information and timestamps.
Browsing History Monitoring – Track the online browsing history and view visited/bookmarked websites.
Social Media Monitoring – View all social media activities. Monitor Facebook, Snapchat, etc.
Keylogging – Monitor logging keystrokes along with date and timestamps.
IMs Chats Logging – Monitor WhatsApp, Skype, Viber, Line, Kik, and other instant messengers.
Location Tracking with/without GPS – Track mobile devices with GPS and non-GPS location tracking services.
Installed App Monitoring – View all installed apps. Monitor app activity remotely.
Remember that some features of MobiStealth work only on rooted or jailbroken devices. We do not recommend you to root or jailbreak your target device, because such processes can make the device vulnerable to security and happen as a mobile malware attacks. Keep spy Android phone without rooting or jailbreaking your priority.
The following section covers MobiStealth features that work with rooting or jailbreaking.
Android Features that Require Rooting:
Skype Chat Logging
iOS Features that Require Jailbreaking:
SMS/MMS Monitoring
GPS Tracking
iMessage Monitoring
Call History Tracking
Browsing History Monitoring
Multimedia Monitoring
Email Tracking
Contact Monitoring
All other features work well on un-rooted or non-jailbroken versions. Again, only go for rooting or jailbreaking, if you want to avail the features mentioned above. Otherwise, don't tangle yourself in such a tricky process.
How to Install MobiStealth?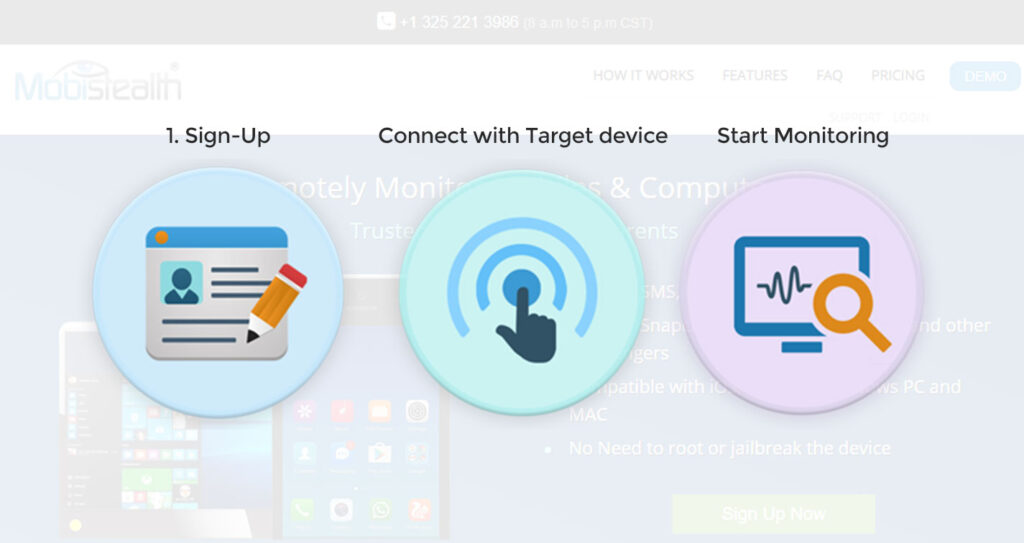 The installation process of MobiStealth is simple. The spyware offers subscription-based services, which means you have to purchase the license for this app to get started.
All you need to do is;
Go to the official website of MobiStealth.
Click on Pricing from the main menu.
Choose your subscription package and Buy the license.
Once purchased the license, you will receive an email that holds your login information and a license key with a download link.
Access your target device physically.
Open the web browser and open the download link.
Download the file and then install it.
Configure the app by allowing specific permissions.
Hide the app icon if you want.
Now, log in to the online dashboard of the spyware and avail the spying features of MobiStealth app.
As easy as pie. Isn't it?
How Much MobiStealth Costs?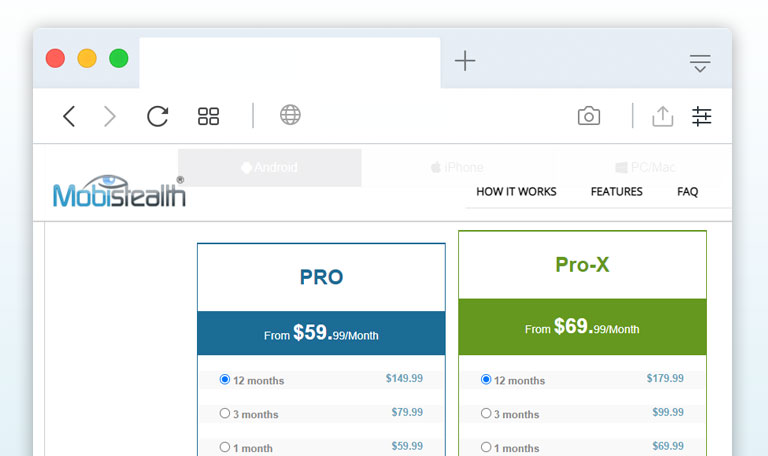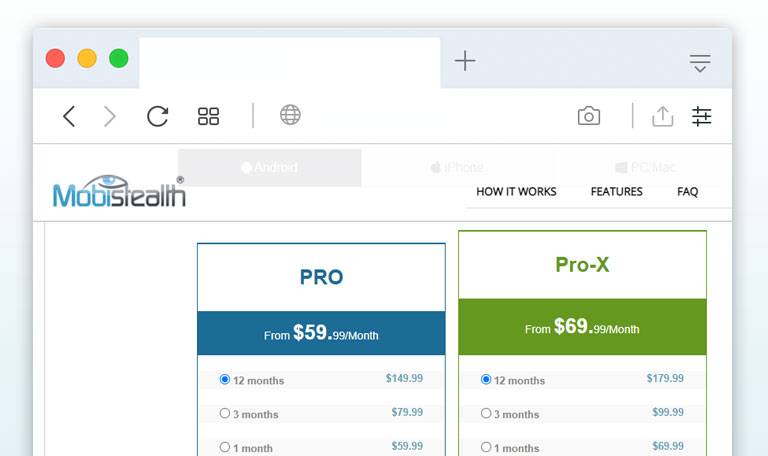 How can this review of MobiStealth be completed if we don't mention its pricing?
The app offers multiple subscription packages. You can choose a subscription that is well-suited for your monitoring needs. Do not waste money on advanced features if you don't want one. MobiStealth has smartly designed its pricing plan to boost your monitoring and tracking experience.
Here are the details.
MobiStealth for Android:
Pro Version:
1-Month Subscription: $59.99
3-Month Subscription: $79.99
1-Year Subscription: $149.99
Pro-X Version:
1-Month Subscription: $69.99
3-Month Subscription: $99.99
1-Year Subscription: $179.99
MobiStealth for iOS:
Premium Plus Version:
3-Month Subscription: $49.99
MobiStealth for Windows:
Pro Version:
3-Month Subscription: $59.99
6-Month Subscription: $79.99
1-Year Subscription: $99.99
MobiStealth for Mac:
Lite Version:
3-Month Subscription: $39.99
6-Month Subscription: $59.99
1-Year Subscription: $79.99
MobiStealth Review – Concluding Words:
With all the other spy apps available, why should you choose MobiStealth?
Well, we hope that this MobiStealth review helped you know details about this fantastic spyware. This spyware is a cheaper alternative to popular spy apps like FlexiSpy, XNSpy, TheOneSpy etc. However, some features are limited.
We suggest you choose the spyware app that suits best with your requirements. Avoid scam spy apps and pick the reliable one.