Can I Legally Track Cell Phone of Someone?
Posted in Mobile Tracking by admin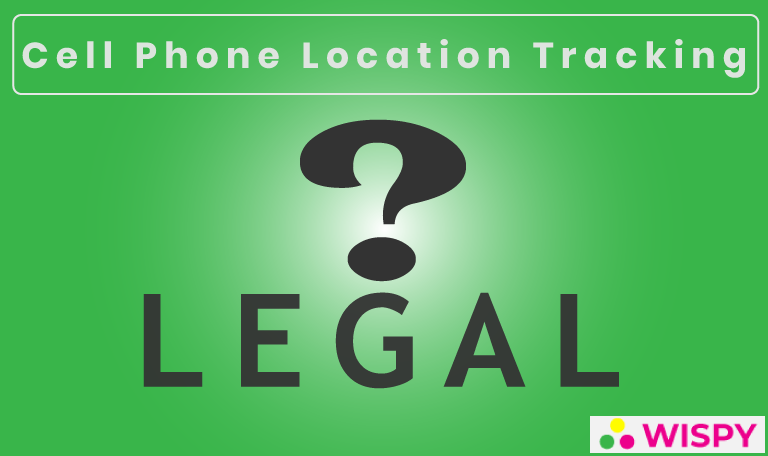 Do you get worried and want to track cell phone when your kid comes home late?
Certainly, we all get anxious when it comes to the safety of our loved ones. Such concerns have lead technology to develop cell phone tracking apps so that anyone can locate their family members remotely and effortlessly.
What is Mobile Tracking?
Mobile phone tracking is a process to locate the whereabouts of a mobile device. Tracking mobile devices allows you to monitor the live location as well as the location history of the target device.
But, is it legal to use a mobile tracker to track cell phone location?
Well, it depends. Let's explore the legal ways to track someone's mobile phone.
Legal Reasons To Track Cell Phone of Someone:
Though there are numerous phone trackers available in the market. One should have a legitimate reason for tracking someone's mobile device. Any illegal mobile tracking is considered offensive as well as disgusting activity. Perhaps you can use a mobile tracker and track mobile phones with the consent of the owner of your target device.
Here is the screenshot of the map below details the status of cell phone location tracking laws by state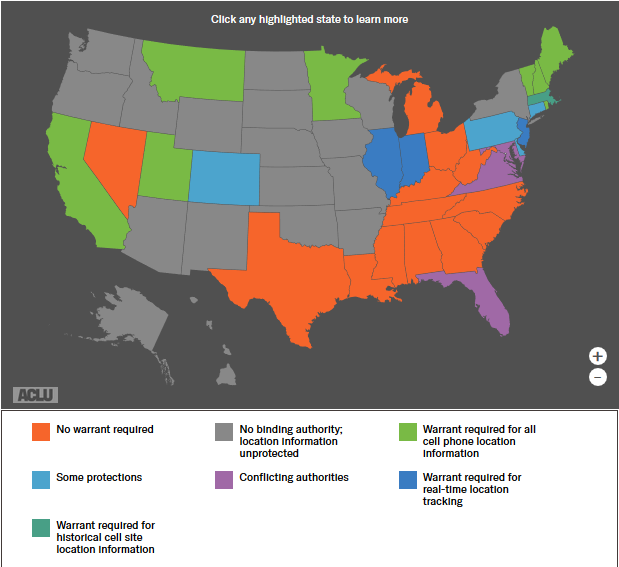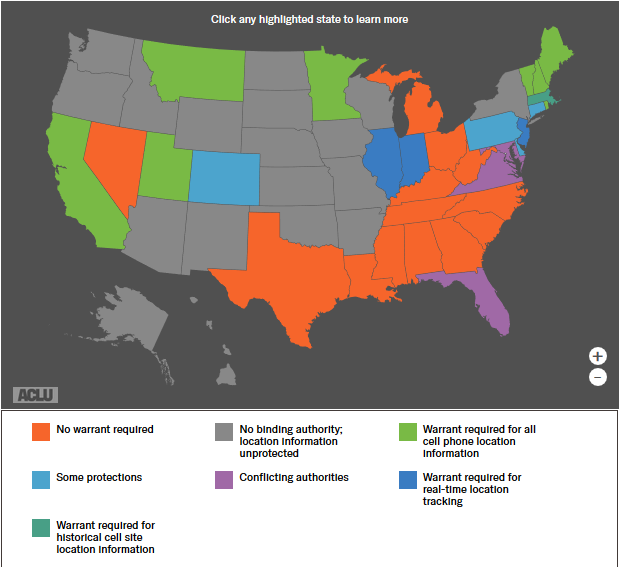 You can legally track mobile devices only if any of the following criteria are met:
Consent of the Device Holder
For the Protection of Minors
In Case of Law Proceedings
However, here are some reasons that legally allow you to track mobile phones:
· For the Security of Underage Children:
Childhood is the best period in everyone's life. Kids wander and explore the world fearlessly. Parents in the meantime get anxious if their child goes missing, even for a second. We all want our kids safe and sound in the outside world. To ensure the safety of children, parents employ mobile tracking apps in teens smart devices to track child cell phones so that they can locate their little ones remotely.
For parents, using a mobile tracker in the tablets and mobiles of their underage children is not an illegal activity. Due to increased risks of kidnapping and other threats, parents have the right to keep track GPS location of their minors.
· For Employee Tracking:
Companies use mobile tracker apps to trace the whereabouts of their employees. Tracking employees is legitimate if the activity is mentioned in the policy of the company and acknowledged by the employees. Also, companies are only limited to track the work phones of their resources. Personal phone tracking of an adult is not legal in any aspect.
· For Personal Use:
A person can use a mobile tracker for safety precautions. In case if someone lost his/her mobile device, it becomes easier to track it with the help of a mobile tracking app. Tracking a cell phone for personal use is legal because you are not breaching the privacy of any third person.
Now, let's explore how you can track a cell phone legally.
How to Legally Track Cell Phone Location?
For efficient mobile tracking, use a mobile tracker app. Though there are many other options available to track a mobile phone, for effortless tracking, a cell phone tracker is the ultimate option for you.
MUST READ: How to Track Cell Phone Location For Free
All you need to do is install the mobile tracker software in the target device and let it trace the current location as well as the location history of your desired phone or tablet.
Best Free Cell Phone Tracker Apps
The following are the top cell phone trackers, you should know:
TheWiSpy
Hoverwatch
FlexiSpy
Spyzie
Highster Mobile
Let's discover each app one by one and explore its powerful features.
TheWiSpy:
When it comes to mobile tracking and spying, TheWiSpy is a complete packaged solution to keep track of Android devices. Not only GPS tracking, but TheWiSpy also offers many other advanced mobile and tablet monitoring features like call recording, spy on text messages, social media monitoring, and many more. 
Pros:
Advanced monitoring features including WhatsApp, Viber, Skype spying
Easy to install and user-friendly
Affordable pricing packages
No rooting requires
Cons:
· Limited iOS tracking
HoverWatch:
HoverWatch efficiently tracks mobile devices using GPS and WiFi signals. The app allows you to trace the live location of the target device by capturing and sending you the snapshots of live location.
Pros:
Easy to use
Simple installation
No rooting requires
Cons:
· iOS tracking not available
FlexiSpy:
FlexiSpy allows you to track the real-time location and location history of your target device. The app also offers other mobile monitoring features to keep track of the digital activities of your desired device.
Pros:
One of the best mobile tracking app
It has affordable pricing packages
It offers advanced features of surround recordings and camera snapshots
Cons:
The installation process is time-consuming
Not much user-friendly
Doesn't offer live chat support
Spyzie:
Spyzie offers quality mobile tracking. The app enables you to track GPS location, keyloggers, browsing history, and other digital activities of your target device. As the name indicates, Spyzie also offers mobile spying features such as call recording, text messages, and phone log monitoring, social media access, and many others.
Pros:
Easy to install
No jailbreak or rooting required
Compatible with both Android (4.0 and above) and iOS (10.0.0 and above) devices
Cons:
Limited tracking for iOS devices
Slows down the performance of the target device
Technical support does not reply instantly
Highster Mobile:
This app offers diverse mobile tracking features including location tracking, SMS tracking, email tracking, and many more. The app offers efficient surround recording feature.
Pros:
One-time free trial
Camera spying
Free lifetime upgrading
Cons:
Only offers basic monitoring features
Not much efficient than other mentioned apps
Conclusion:
There are various possible ways to legally track a cell phone. But before you do, make sure that you have the legitimate reason to track someone's mobile device. If you want to track mobile phones effortlessly, a cell phone tracker would be the best solution for you. The best mobile phone trackers allow you to trace the whereabouts as well as monitor other digital activities of your target device. So, are you ready to track a mobile phone?