How Mobile Tracker Apps Work?
Posted in Mobile Tracking by Julie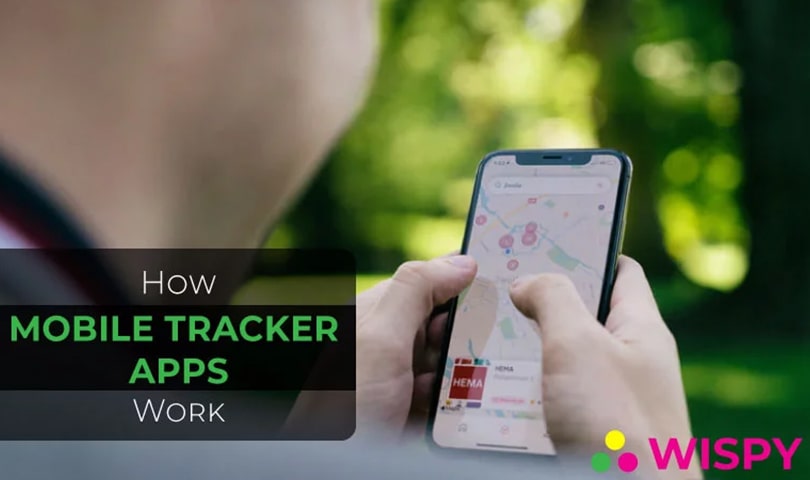 Have you ever wondered how mobile tracker apps locate the whereabouts of your kids or loved ones?
With the rise of cell phone usage, the demand for mobile trackers is increasing with every passing day.
With the new feature of WhatsApp and many other social apps, most of us share live locations with our friends and family to ensure them about our whereabouts.
Do you know how such apps locate your loved ones?
If you don't, then no worries.
This article is going to be very interesting and informative for you as we are going to reveal how mobile phone location is traced and how mobile tracking apps work.
So, let's start with the beginning.
The Concept of GPS – An Introduction:
Did you notice that your cell phone has GPS in it?
Well, all mobiles do have a GPS as a compulsory feature.
GPS or Global positioning system uses satellites and ground stations to locate a mobile device. GPS is a radio-navigation system that sends and receives electromagnetic radiations to track down your target phone or tablet.
At first, GPS was solely used by the military as it was not available for public use. Today, GPS tracking is available for civilians too, making it easier to track cell phones efficiently.
But, if we compare the built-in GPS tracking system of cell phones with mobile tracking apps, then we must conclude that the mobile phone trackers work more efficiently.
Let's discover the secret behind it.
How Does Mobile Tracker Apps work?
Mobile phone tracking apps use the GPS of the target device to track down its location. The general or built-in GPS feature of cell phones can be toggled on and off by the device user. But, when you install a cell phone tracker app in your target device, you can turn on and off the GPS to locate the target phone or tablet any time you want.
Cell phone trackers utilize GPS systems for sending and receiving the location pinpoints information. These apps stimulate satellites to send electromagnetic or microwave signals to the target device, and then the device GPS picks the signals and provides the location map to the end-user. By this, a complete geographical map comprising pinpoints and location history is monitored.
Navigation has become very easy with the Global Positioning System.
Mobile tracking app runs in the background of the target smart device. The apps for tracking mobile phones allow the end-user to track the active pinpoints and enable location history monitoring. These apps are most beneficial for parents who want to know the whereabouts of their kids, and also for employers to track if their staff is at the workplace or not.
Do you want to know more?
Let's discover some serious threats that make people install a mobile tracking app in the cell phones of their family and employees.
The Need for Cell Phone Trackers in Today's Modern Age:
The physical world outside is indeed full of dangers. Nobody wants to compromise the security of their loved ones. To ensure the online safety and protection of someone outside, there is no better solution than a cell phone tracking app.
Here are some serious teens security facts you should consider.
In the United States, every 40 seconds bring new cases of child abduction. Most of them are teens and tweens.
74% of child abduction cases involve the kidnapping of young girls.
Every 1 in 5 children receives uninvited sexual calls online.
80% of the kidnappers try to communicate with the kids before abducting them.
1 in every 10,000 kids in abduction cases are at the risk to get murdered, before the investigation of local police.
Sounds scary. Isn't it?
Well, based on the facts, parents have now become smart and prefer using online mobile tracker apps rather than sending their kids alone outside.
Cell phone trackers are the ultimate savior whether it is the protection of your family or business.
Now, let's have a look at the advantages of cell phone tracking software.
The Advantages of Mobile Tracker Apps:
The technology has advanced so much that made using mobile trackers as easy as pie. There is no need for technical knowledge to track mobile devices. There are thousands of best mobile tracking software available in the online market ensuring best features. The majority of users include parents, business owners, and company management that demand cell phone tracking apps.
Here is what you can do with a mobile tracker.
1- Track Kids
Parents can now track the real-time location of their kids and see if they reached school or not. Another advantage of such apps for parents is that they can monitor if their teens directly come home from school or go to pubs, cafes, etc.
2- Navigate Employees
Business management tracks the location of their employees to make sure that the staff is at the workplace or not. Jobs that include field or outdoor tasks track their employees with the help of an employee monitoring app.
3- Track Rides
Cab services companies, such as Uber, get benefits from mobile tracker apps to ensure the ride safety and to know the GPS location history of every trip.
4- Know the Whereabouts of Family
Cell phone trackers help family members to navigate each other remotely. It is a safety precaution to pre-install a mobile tracker in the devices of all the family members so that in the case of emergency you can locate your loved ones free without wasting much time.
5- Find Lost Phone
You can use phone tracking software to find your lost or stolen phone. No matter where your phone or tablet is, as long as it has a mobile phone tracker, you can locate it.
With so many amazing benefits, people are showing more interests in installing cell phone tracking apps in their smartphones.
Wrapping Up:
The increasing popularity of mobile trackers has made people curious regarding the functionality of such software. Cell phone tracking software utilizes GPS to locate the target device. For better monitoring, we would recommend you TheWiSpy software because of its efficient and affordable mobile tracking solution. You can have complete control of your target device within low-cost subscription packages. So. When are you getting TheWiSpy mobile tracker?