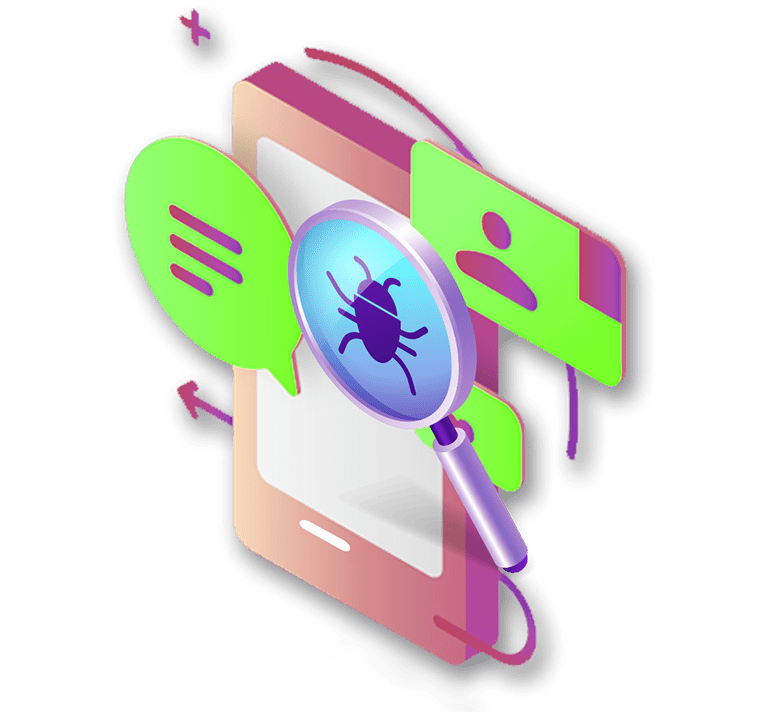 Hack Phone Number Contacts - TheWiSpy
Get Address Book Spying App Thewispy
and Get Notified
A report claims that an average mobile user stays connected to a call for 5 mins if that call is from the person in their contact list. You can hack phone number contacts list of your child or remotely access the contact list of the company-owned device. To check the people staying in touch with your child/employees regularly, you need to spy on address book of your target person's phone.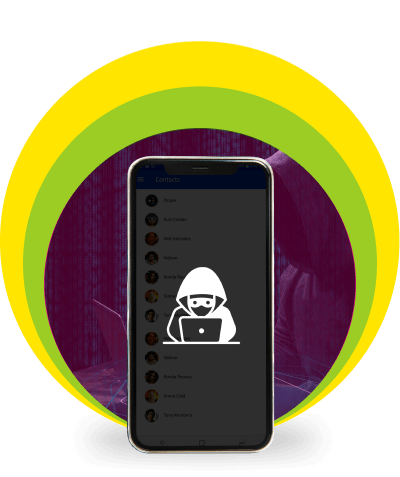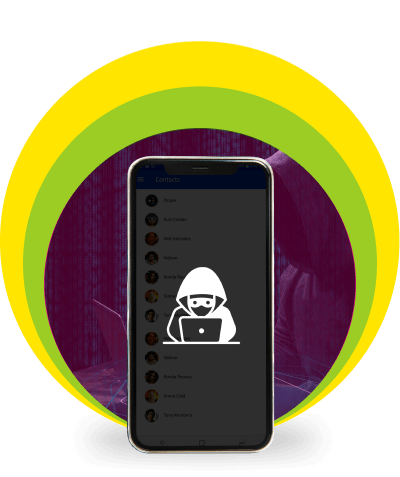 Get Contact Book Phone Spy App & Monitor Cell
Phone Contacts on Android
---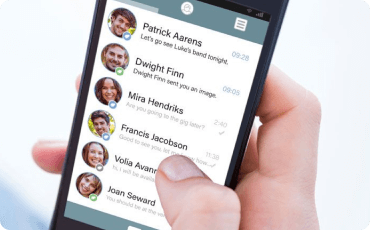 Track
All Contacts
Hack phone contacts and download the entire contact list saved on mobile.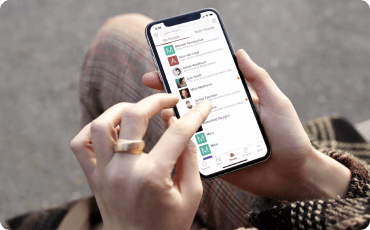 View the Contact's Name
and Number
Mobile number contact hacking can provide you with all saved names and numbers.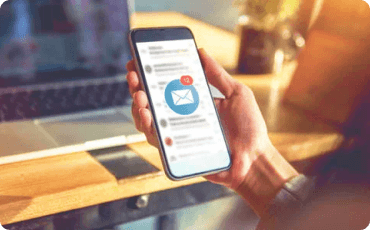 View Saved Contacts and Email
Information
You can now hack phone number contacts and email addresses online remotely.
How to Monitor Phone Contacts
Through TheWiSpy?
Find out the details in the comprehensive video below.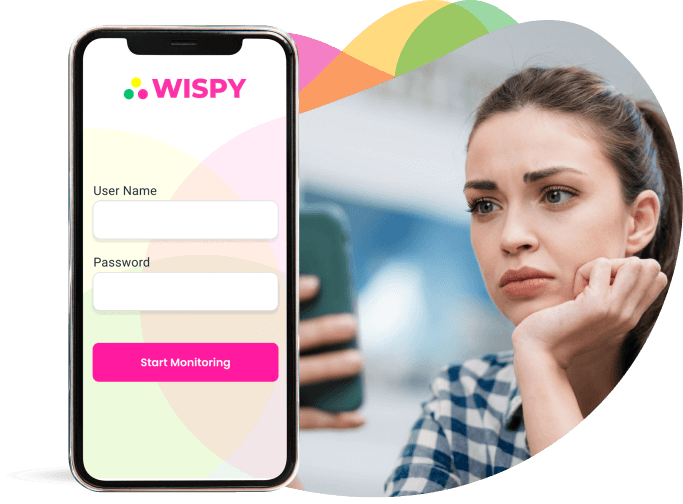 Use TheWiSpy for Uncomplicated
Phone Contact Monitoring
Hack phone number contacts online without any hassle
and monitor remotely.
Try it Now

★★★★★
90% Of Our User Are Totally Satisfied


Thewispy is Rated Great Based on
5,975 Reviews
What Is TheWiSpy Contacts
Spy App?
---
---
Keep close eyes on friends and acquaintances of your child through continuous monitoring after you hack phone number contacts and scan their phone book.
Inspect all numbers saved in the target phone.
View all names and phone numbers.
Remotely hack phone contact list and examine everything inside.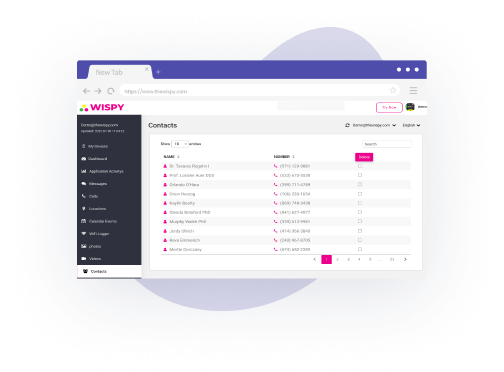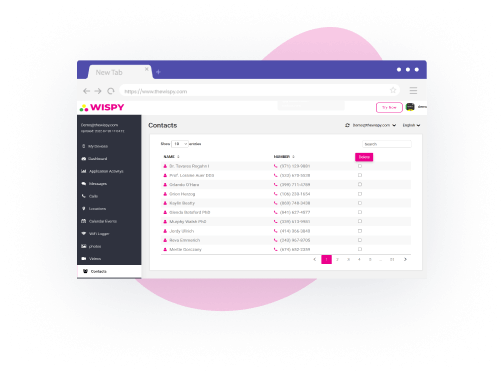 How to Hack Phone Contacts
With TheWiSpy?
---
---
Discover who's number is saved in your employee's or child's contact list by mobile number contact hacking. Protect them from slipping into the vicious company.
A simple app to hack phone number contacts online remotely.
Real-time spying on the saved contacts list.
Analyze the contact details like name, number, emails, etc.
Why Do You Need TheWiSpy App to
Hack Phone Contacts?
---
---
Monitoring phone books let you be informed about new encounters with your child.
Take control of the phone book of your loved ones to stay aware of their associations.
Robocalls and spam calls are the most common method for scamming people. Save your employees from falling into their trap by knowing how many unknown calls they attend.
TheWiSpy helps identify black sheep in your company by revealing their contact list. Hack phone number contacts of work devices now.
Scrutinize your child's social circle and spy on address book of their cell phones. Reach out to their friends on the saved contact numbers in case of an emergency.
Try it Now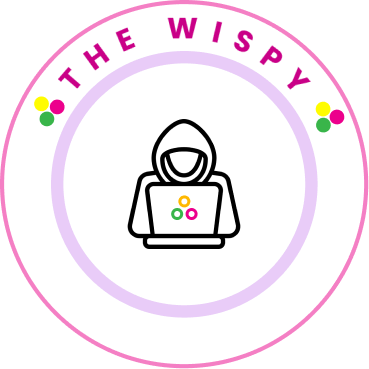 Not Satisfied Yet? We Have Got Answers to
All of Your Question
---
Are you still looking for relevant answers? See the options below to get more precise
details regarding TheWiSpy's functionality.

Compatibility
Compatibility is one of the major factors in selecting your monitoring app. All supported phone brands and models are mentioned in this section.

Installation Guide
Installation of TheWiSpy is uncomplicated and easy to use. However, all steps are mentioned in this section for the ease of our valuable consumers.

Dive Into FAQS
Are more questions popping in your head regarding TheWiSpy? Go ahead and enter this section as it holds multiple frequently asked questions.

Troubleshooting
Guide
Are you stuck at a point while installing the software? Or do you need any technical assistance? Our troubleshooting guide will help you at every step.

Connect With Customer
Support
Get instant access to our competent support team members. They are equipped with complete product knowledge. Click here for an immediate response.

TheWiSpy
Operations
TheWiSpy is the easiest and most seasoned app in the market. Know everything about TheWiSpy's functionality and uses.
Best Phone Contact Hacking to Save the Day
Hack phone number contacts and get unlimited access to the phone contacts saved on the target Android phone through TheWiSpy. It provides first-hand information about the people in touch with your child or your employee.Do remote surveillance of your teenagers or your employees with ease. Get a contacts tracker app today!
3 Easy Steps to Get Started
---


Register for FREE
Create a free user account on TheWiSpy website. Set up your TheWiSpy account and get registered.
Choose Your Favorite Plan
Opt for a subscription package that matches your needs. Pick from basic, premium, and platinum plans to start monitoring.
Monitor & Protect
Once you subscribe, you can log in to TheWiSpy control panel and start using mobile monitoring & parental control features.
TheWiSpy Is The Most Reliable App -
We Care About Your Privacy
---
---
We don't leave our customers hanging in a blank space. TheWiSpy is here at every step for support. Our team guarantees your satisfaction and, at the same time, keeps your data safe and secure.

Hidden & Concealed

100% Trustable

Live Chat Support
TheWiSpy Reviews from Real Customers
---

David Spinks
★★★★★
" I must say TheWiSpy has proven to be the best employee monitoring software I've ever used. Great features, functionality, and user-friendliness. It helped me monitor the staff team of my company more efficiently. "
Read more

Cary Alard
★★★★★
" Impressive parental control features. I always wondered how can I listen to calls my child receives which I can surely do with TheWiSpy. It has enabled me to remotely monitor and control my kid's online activities. "
Read more

Kelly Mulvihill
★★★★★
" WiSpy has helped me in monitoring my kids. Being a working woman it's hard to keep eye on digital activity of your kids especially teens. WiSpy has also provided me easy & remote access to my kid's phone. "
Read more
TheWiSpy's Latest Feed
Discover the most recent and advanced ways to spy on cell phones remotely.
Frequently Asked Questions
---
Tracking saved contacts of your teen's phone can be possible using TheWiSpy. All you need to do is install TheWiSpy mobile tracker in your child's phone, to track child phone without them knowing and you are ready to explore the contact list of the target device.
Retrieving lost phone contacts without any tool is quite challenging. You can recover contacts if you have a phone number contacts tracker installed in your device. A contact monitoring software like TheWiSpy helps you to backup and retrieve contact lists of your target device.
TheWiSpy is a complete package app for contact monitoring and tracking. With this app, you can backup and restore contact information anytime you want.