Cell Phone Tracking Without the Installation of Software on Target Phone
Posted in Mobile Tracking by admin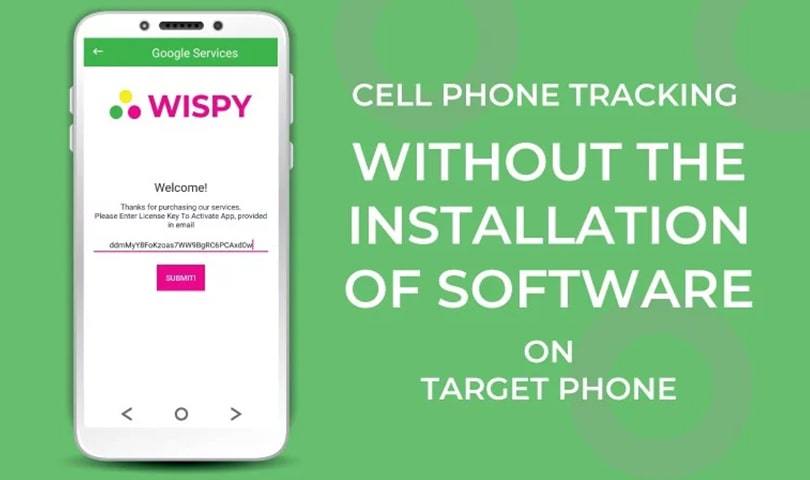 Living in the digital age it is difficult to trust the internet world, as there are so many potential threats online that may harm your family or business. People find effortless ways to track cell phones of loved ones and business employees to make sure everything is safe from cyber threats. The use of cell phone tracking apps is getting common for kid's monitoring or employee surveillance. But, most people hesitate to get a cell phone tracking app because of the fear of tricky installation methods.
Search engines receive queries like; How to track a cell phone without installing a tracking app.
Well, you can track a cell phone either with an authentic mobile tracker or without installing any software in multiple ways.
So let's find out.
Cell Phone Tracking Without the Installation of Software on Target Phone:
Tracking the digital activities of family and employees is significant nowadays. With the increasing rate in scams, cyberbullying, kidnapping, molestation, and adult plus addictive content, nobody wants to put their loved ones on stakes. Businesses are also sensitive to security threats.
But, don't worry.
Here are some effective ways to track your target Android cell phones without the help of third-party software.
1- Google Maps:


If you want to track a cell phone location remotely and without a tracking app, then Google Maps is the ultimate option to help you. All you need is the login credentials of your target device and you will be all set to discover the real-time location of your target phone.
Just open Google Maps google.com/maps/ from any browser.
Log in to your target Account
From the menu at the top left side of the screen, click on "Timeline" and discover where your target user is.
You can also explore visited places through Menu >Your Places > Visited Places.
Make sure your target device has active GPS and internet connection so that you can easily track the whereabouts anytime you want.
READ ALSO: Track Phone Using IMEI Number
2- Android Device Manager:


To track your phone without the help of any mobile tracking software, there would be no greater option than an Android device manager. Every Android phone comes with an Android Device Manager, also known as "Find My Device".
The Android device manager is designed to do tasks such as;
It can make your cell phone ring.
You can remotely lock the phone.
It enables you to erase your mobile phone data without physically accessing it.
Remember that, you require the Google ID and password to use the Android device manager. Also, make sure that your target device has an active internet connection, otherwise, you will find difficulty tracking your device.
Here is how the Android Device Manager works;
Go to google.com/android/devicemanager from any browser.
Log in to your target account.
The Android device manager or Google Find My Device will show you your connected devices along with the active locations.
Android device manager is installed on every Android phone by default. If you have the Google credentials of your target Android device, then you can easily track your target device anytime anywhere.
Do you want an alternative?
Are you interested in completely monitoring your target device?
Let's dig in more and see how you can effortlessly track Android phones.
Remote Monitoring with Cell Phone Tracking Apps:


With an increased rate of online and offline threats, tracking the location only won't assure that your kids or family members are safe in the digital world. You will never guess who contacts your children if you don't monitor their digital space properly. For that, cell phone spying software comes to rescue.
Yes, mobile monitoring apps help people to ensure the security of their families as well as business.
Before you invest money buying any cell phone tracking app, make sure the mobile spyware fulfills the following criteria.
Offers remote monitoring.
Stays hidden.
No battery drainage.
Offers complete cell phone spying anytime you want.
Note that every spy software requires physical access to get installed in the target device. Prepare your mind that you need to physically install and set up the spyware that will take hardly 10 minutes.
Now, allow us to introduce the premium mobile tracking app of 2020 – TheWiSpy, and discover how you can remotely enjoy most advanced cell phone monitoring and spying features.
TheWiSpy Mobile Tracking App – An Ultimate Solution to All Your Mobile Spying Needs:


TheWiSpy cell phone tracker is the leading spyware that allows users to install mobile spy app secretly. They offer online control panel to and monitor and manage the and remotely. This app offers a bunch of advanced mobile tracking features to fulfill your spying requirements. If you are a parent who wants to know what your children do online, then TheWiSpy is made for you.
Not only this, but businesses use cell phone trackers to monitor the work phones of their employees.
Here are the latest mobile monitoring solutions offered by TheWiSpy:
Android Spying: TheWiSpy lets you monitor your target Android devices and enables you to spy on all the activities happening on your target device.
Cell Phone Tracking: With this solution, you can track your personal phone or target device remotely. Likewise, you can geo-fence localities and track the location of your kids and employees and .
Parental Controls: The parental control software of TheWiSpy allows parents to monitor and manage the device usage of their kids. Using parental controls, you can restrict screen time and limit app usage of your child's cell phones and tablets.
Kid's Monitoring: TheWiSpy kid's monitoring solution enables parents to spy on the online activities of their teens and tweens. You can monitor your child's social media, call records, SMS history, etc. with no hassle.
Employee Surveillance: Businesses use the employee surveillance solution of TheWiSpy to keep eyes on the work phones of their resources. Employers can check whether their staff is working or spending time on mobile phones playing games or watching videos.
Wrapping Up:
Tracking cell phones have become a common activity as every other person wants to make sure that their loved ones are safe outside. Though you can track your target Android phone without installing any third-party mobile tracker; but for efficient monitoring, we would recommend TheWiSpy mobile tracking solution.
Get your TheWiSpy license today and start exploring the online space of your teens and tweens.
Buy TheWiSpy Now >>